Analysis of the goal conceded against Man Utd (20/1)
Van Persie's goal – United play the ball from side to side, before Welbeck finds Cleverley in space. He takes his time, and delivers the perfect cross for van Persie to slam home a header at the back post.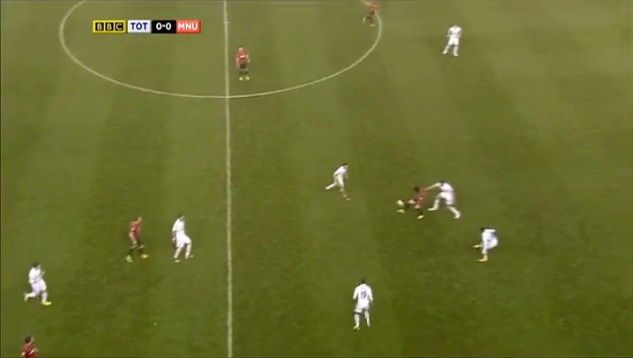 United do well to suck three or four of our players into Kagawa, and then they break as he works the ball out of his feet.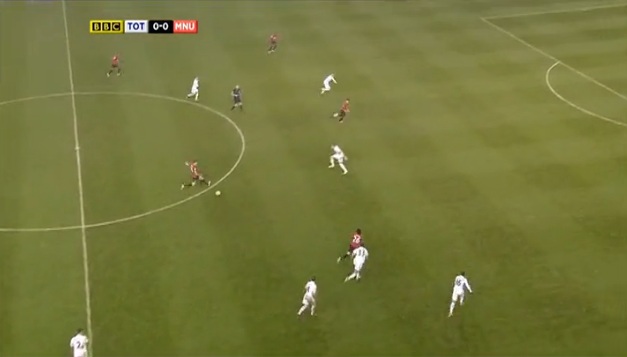 It is quickly spread to Welbeck, who has drifted wide and is not being picked up.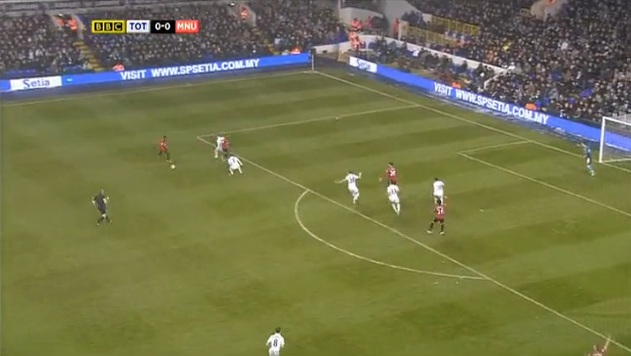 Welbeck drives inside, with Walker unsure whether to close him down or to follow the runner. Lennon doesn't get tight enough to Welbeck despite having made a great effort to track back.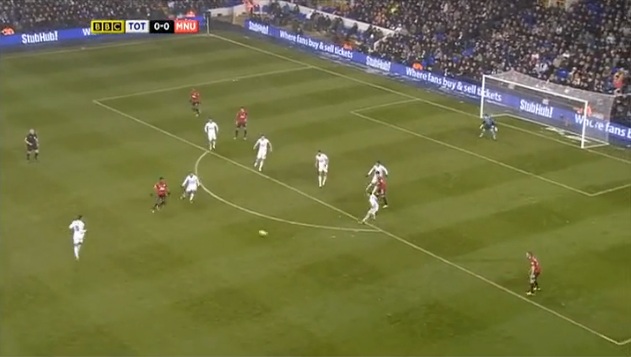 Whilst Lennon tracks Welbeck, he has the time and space to pick out Cleverley who is, unfortunately, in even more space – Naughton having tucked in (somewhat unnecessarily as we comfortably outnumber United in that area).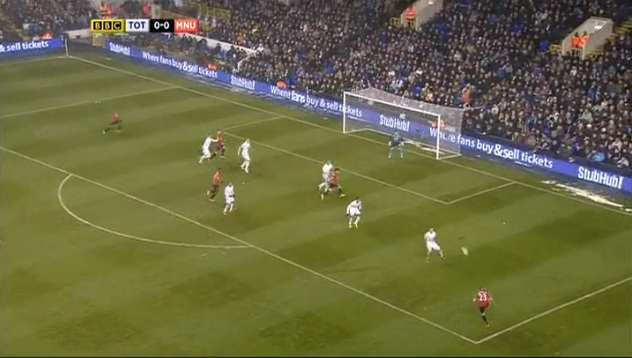 Parker rushes out to try to get something on the cross, but doesn't make up enough ground. Meanwhile, van Persie makes a movement towards goal at the back post. Walker desperately tries to get goal-side of him, whilst Dawson's position could be far better (although he has one eye on the lively Welbeck).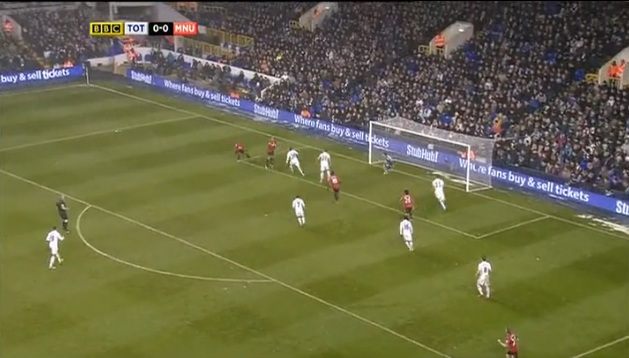 In focussing on getting goal-side of van Persie, Walker misjudges the cross and gets under the ball – at the same time, van Persie judges it perfectly. Dawson has ended up marking nobody – for me, he should be touch-tight to the biggest threat – van Persie.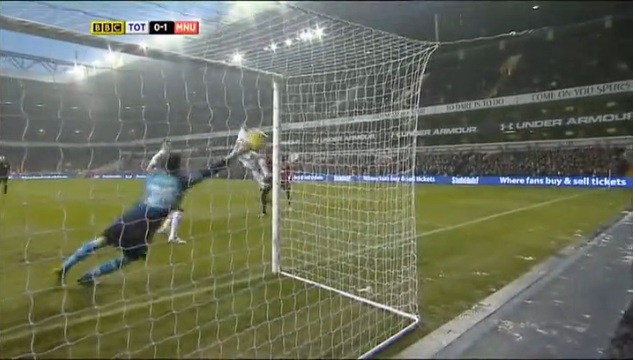 A lack of organisation and poor marking costs us, as van Persie deceives Lloris (who probably assumes that van Persie will head across goal) and plants his headed into the near post.
On the plus side, this was one of few chances that United created and, other than a penalty decision which fortunately went our way, we were largely untroubled for most of the game. We were wasteful at the other end, but Lennon got the assist that his superb all-round performance so richly deserved, and we snatched a draw from the jaws of defeat!