Analysis of the goals conceded against Norwich City (30/1)
Hoolahan's goal – Snodgrass is played in down the right, outpaces Parker, and stands up a far-post cross. Lloris seems to lose the flight of the ball in the wind. Holt gets between Dawson and Walker to intelligently head back to Pilkington. His pass finds Hoolahan, who side-foots home from close range.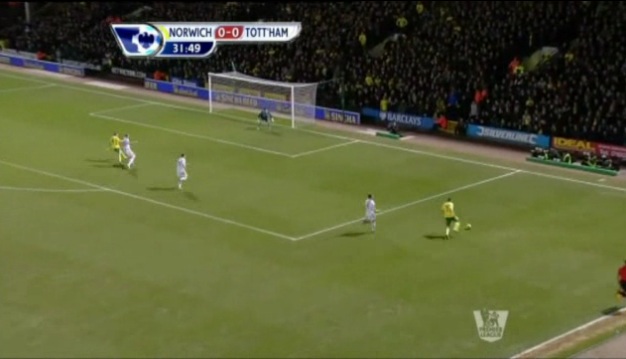 Snodgrass is played in down the right, and motors away from Parker, who is covering at left back.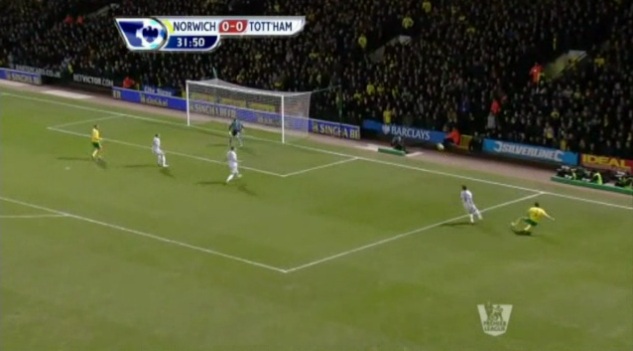 As Snodgrass hangs up a cross, Holt has peeled away from Dawson at the back post.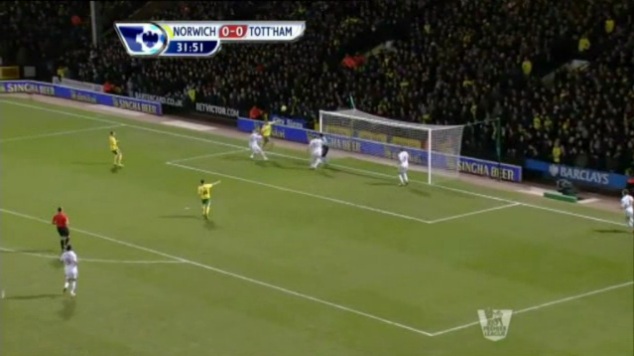 Lloris seems to want to claim the ball, but is caught out by the flight. Walker covers round at the last minute, but cannot stop Holt guiding the ball back for Pilkington.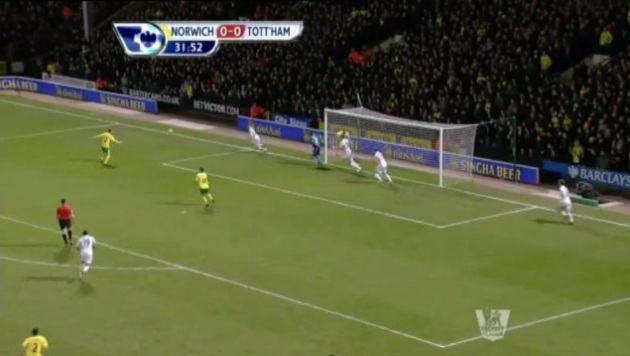 With Walker having left Pilkington to cover Holt, the Norwich winger is unmarked, and has time to pick out Hoolahan – also unmarked.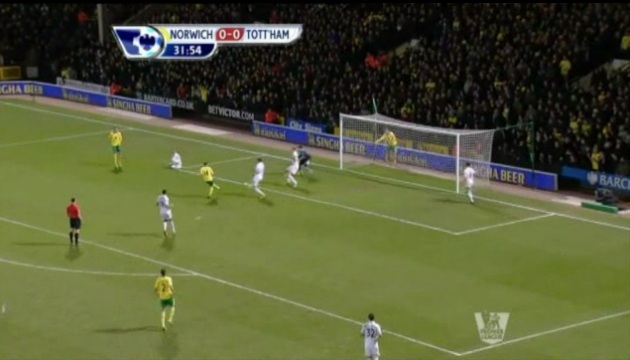 Hoolahan doesn't have much to aim at, but finds the net with a precise finish.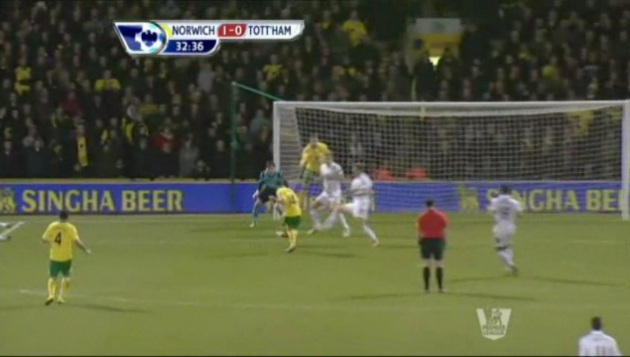 The amount of space our disorganised defence gave to three Norwich players in succession was a concern, but we certainly tightened up after the break.
Norwich had a spell of sustained pressure just prior to the goal, and the wind (plus Norwich's work rate) was causing our back five all sorts of problems. They certainly deserved their goal, but we also deserved ours – I thought we might go on to win the game (Holtby's introduction had quite the impact) but, aside from Sigurdsson's good effort from the edge of the box, we didn't create any further clear cut chances.