Analysis of the goal conceded against Lyon (14/2)
Samuel Umtiti's goal – Lyon work the ball wide, and when a cross is headed away by Gallas, Umtiti hits an unstoppable half-volley into the top corner.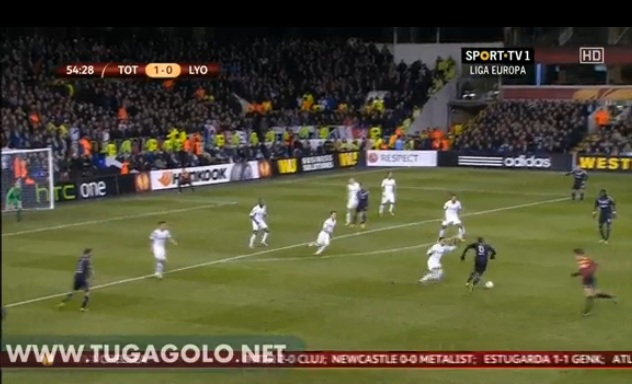 Lyon had the upper hand at the start of the second half, with Spurs dropping deeper and deeper. Here, they control possession centrally, with Lennon tracking the ball inside. Malbranque has found space on the right.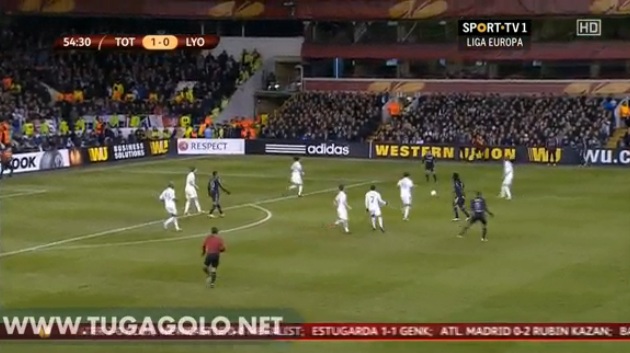 The ball is worked wide to Malbranque, who has time and space.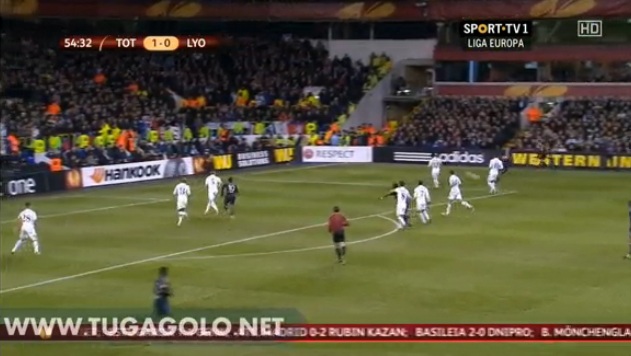 Even after taking a touch and steadying himself, there is no Spurs player close enough to stop him whipping in a cross.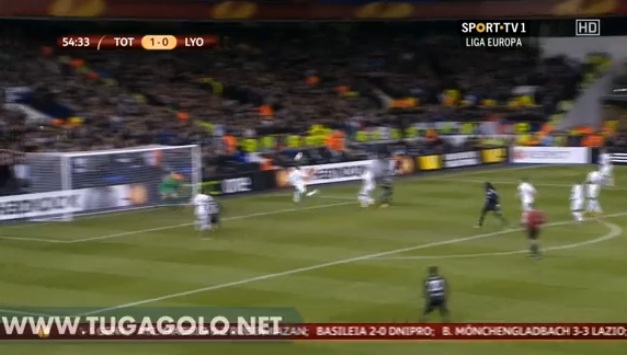 Gallas heads the ball clear, but note the man spare at the bottom of the still – this is Umtiti, the eventual scorer. With Lennon having tracked the ball inside, he is left unattended.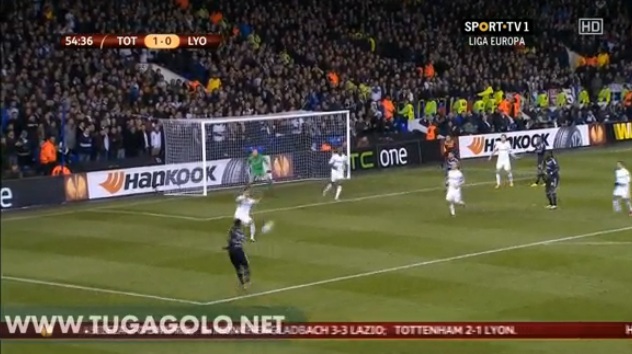 Umtiti runs on to the loose ball and instantly drives the ball goal-wards.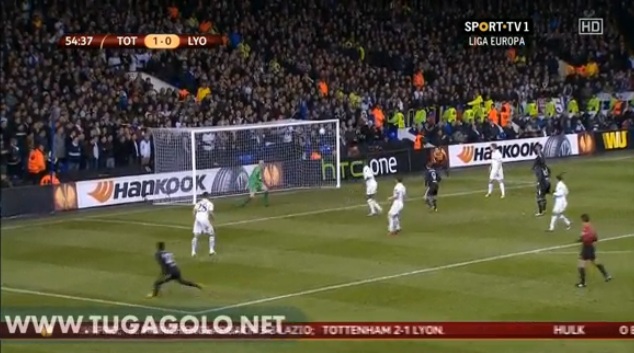 It is an absolutely unstoppable shot, that finds the very top corner of the net. Amazing strike.