Analysis of the goal conceded against Lyon (21/2)
Maxime Gonalons' goal – After Kyle Walker cheaply conceded a free-kick, Clement Grenier flighted in a dangerous near-post delivery, and Gonalons headed home virtually unchallenged.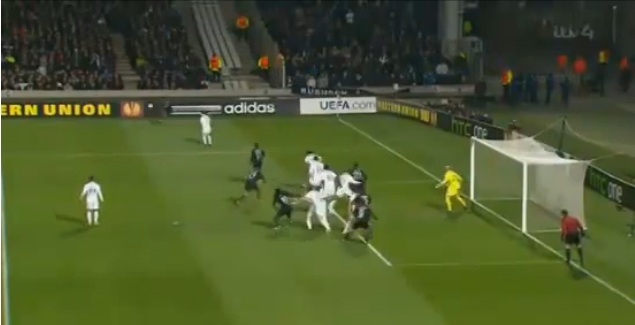 It's probably a case of "not knowing the opposition", as Walker barely touches Lisandro López and he goes to ground to win a free-kick. Spurs are totally disorganised from the resulting set piece – Lyon have two against one at the back post, and two at the near post who we are not even close to touch-tight to (as we are marking zonally).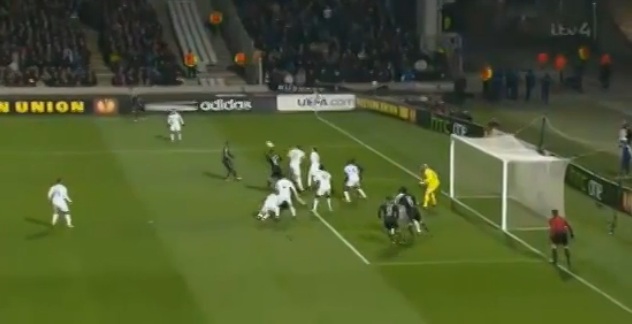 The free kick is delivered firmly and flat, and Gonalons attacks it well, with Bale rather turning his back rather than challenging.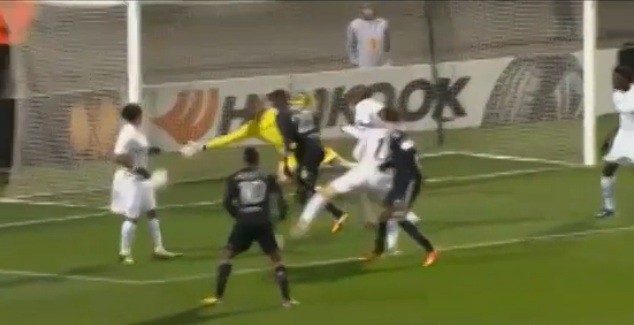 It is pretty much past Friedel before he can move.