Analysis of the goal conceded against Arsenal (3/3)
Per Mertesacker's goal – Parker needlessly gives away a free kick for a foul on Ramsey, and Per Mertesacker gets on the end of Theo Walcott's cross, and finds the far corner (courtesy of a touch from Gareth Bale).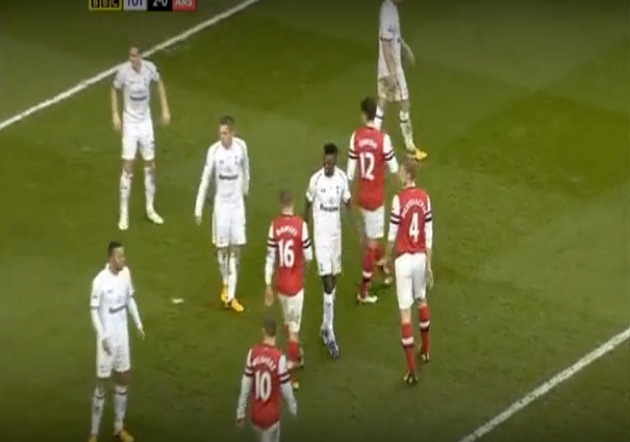 After Parker had given away a free-kick for a foul on Ramsey on the right touch-line, Spurs set about marking up in the penalty area. Arsenal crowd the penalty spot, with four men in close proximity. Mertesacker seems to be man-marked by Adebayor.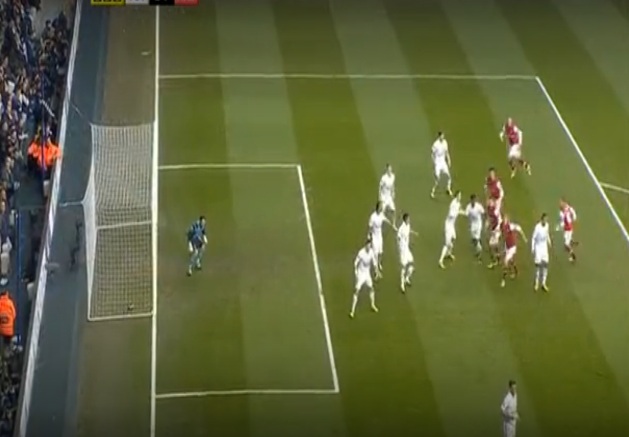 As Mertesacker makes a dart to the front post, Adebayor does not do especially well – he is blocked off by Ramsey, and doesn't force his way through the crowd, meaning he has to effectively pass Adebayor on.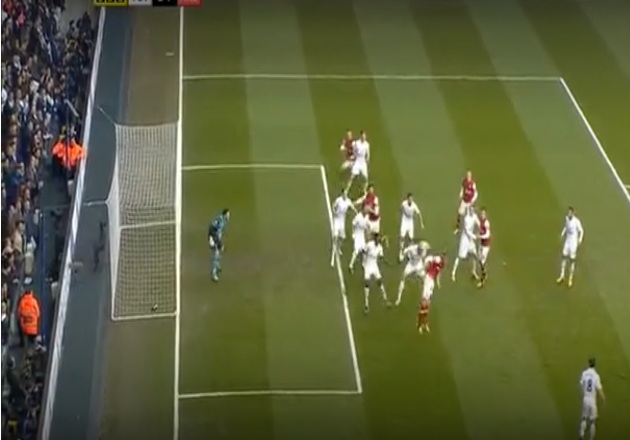 Bale is marking the near post, zonally, but becomes the nearest player to Mertesacker. As Mertesacker glances on, it grazes the top of Bale's head…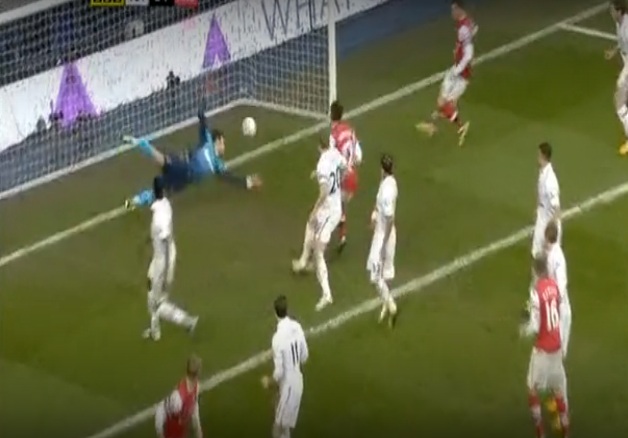 …and this is what takes it into the far corner, beyond Lloris' dive. It will likely go down as an own goal.
We have seen Spurs sides in the past cave in after conceding early second half goals, and it was a gutsy second half showing – not only did we "hold on", but we should have sealed it, missing three presentable chances.
Vertonghen, Lloris and Dawson were particularly impressive, showing Arsenal how a high line should be played, and ensuring that we were rarely threatened.