Analysis of the goal conceded against Fulham (17/3)
Berbatov's goal – Fulham counter, with Dejagah beating Vertonghen and Dembele, before sliding the ball through to Riether, who crosses for Berbatov to score.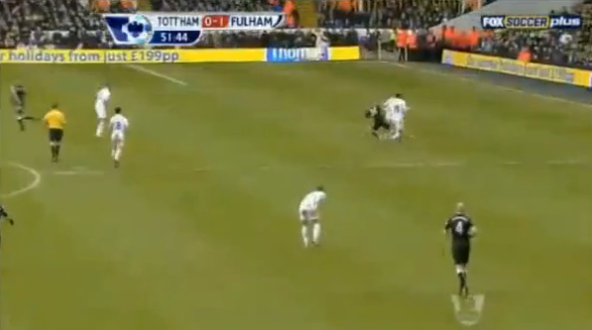 Dejagah, impressive in the second half, turns away from Dembele and Vertonghen, who both commit themselves.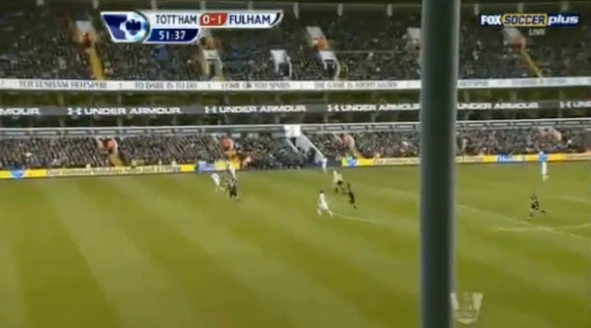 Riether makes a superb supporting run, and Berbatov is on his bike. With Vertonghen having pushed forward, Naughton has left too big a gap between himself and Caulker, and now has a vast amount of ground to make up.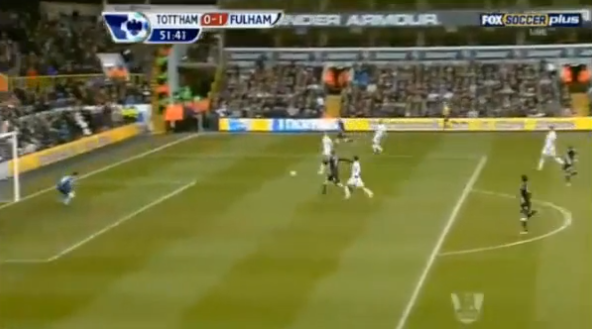 Riether doesn't even need to take a touch, such is the weight on the pass from Dejagah. He plays the ball across Caulker first time, and Naughton has not managed to make up the ground.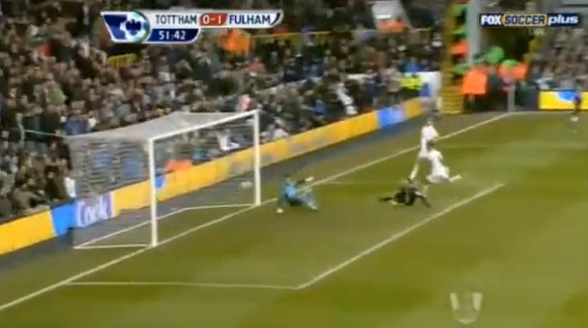 Contrast Berbatov's finish – a guided, looping effort into the far post – to Defoe's at the end of the game from a similar position, where he just drilled the ball straight into Schwarzer. So calm, so clinical.