Analysis of the goals conceded against Liverpool (10/3)
Suarez's goal – Liverpool counter, and the untracked Suarez gets on to a Jose Enrique through-ball, and slots into the near post.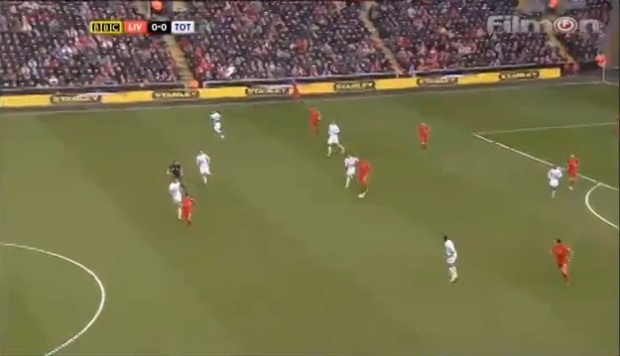 Johnson cuts in from right back as Liverpool look to launch a counter-attack.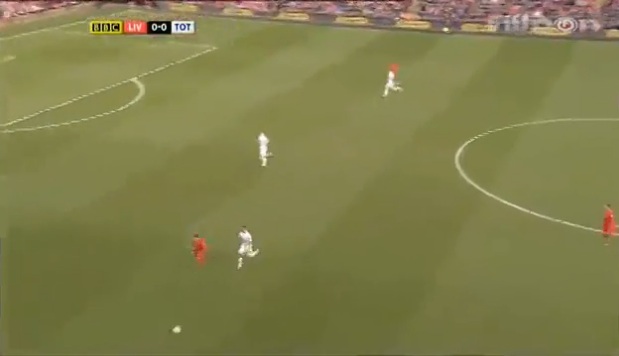 He plays a long ball out to Coutinho, with Walker chasing after him.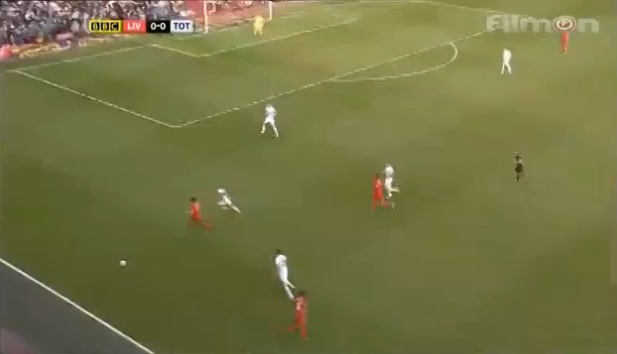 He holds the ball up well, and is supported by Jose Enrique, who he finds with a back-heel down the line.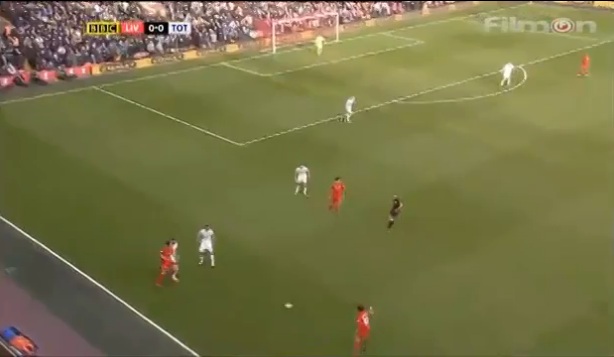 Jose Enrique plays back to Coutinho again, as Suarez lingers around Livermore.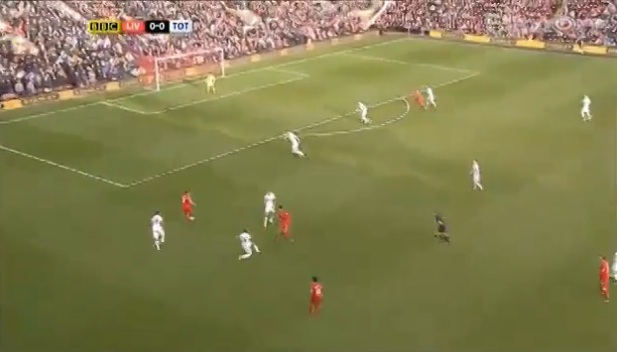 Coutinho's through-ball is excellent – right between Dembele and Livermore and into Jose Enrique.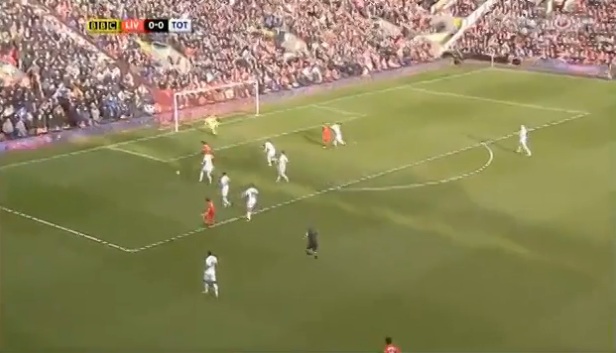 He mis-controls initially, but regains his balance to slip a pass in to Suarez, who has run in behind Livermore, with Jake caught ball-watching. Vertonghen also has time to see the run, but makes no move towards Suarez.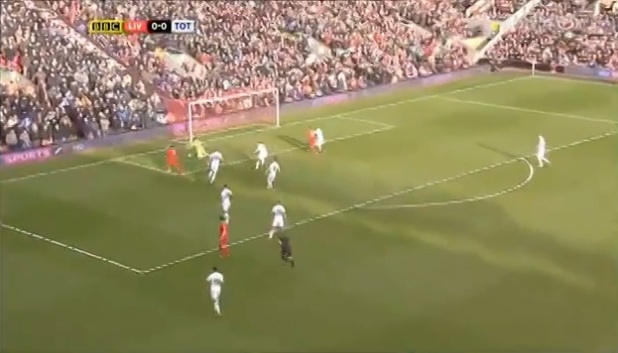 In true Suarez style, he takes the shot very early and catches Lloris out at the near post with a toe-poked finish.
Downing's goal – Walker launches a ball back towards Lloris without looking; Lloris rushes out to meet it, tries to take it past Downing, but the ball hits Downing and falls kindly for the winger to move forward and finish through Vertonghen's legs.
Spurs are 2-1 up, with 66 minutes played – at this point in the game we were coasting. Michael Dawson has possession, and plays a simple pass to Walker, who has limited options – his best bet being a cross-field to Vertonghen. In truth, he is not helped by Parker, who is stood centrally, not making himself available to receive the ball.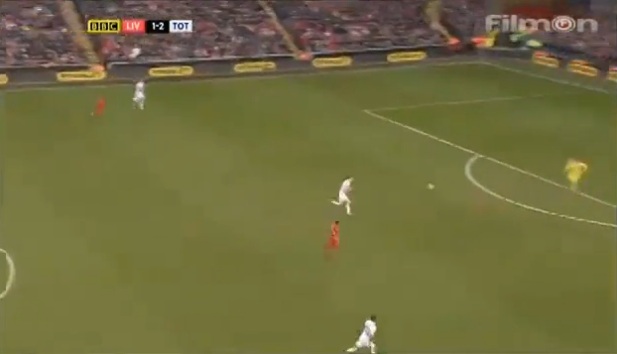 Walker instead tries to play a first-time pass back to Lloris – clearly he has not seen Downing in an advanced position.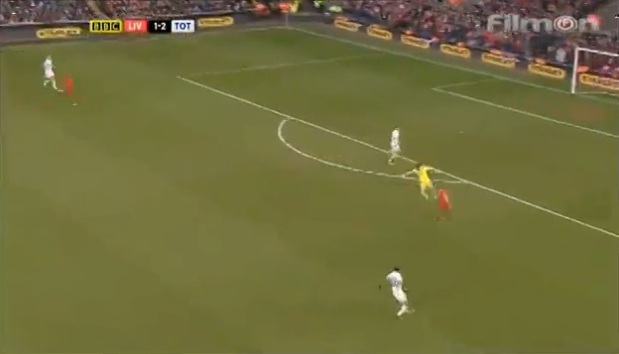 As Lloris comes out to meet the ball, he is in a no-win position – if he tries to make a firm contact, the ball could ricochet off Downing and fly into the net. Instead, he tries to take it past him.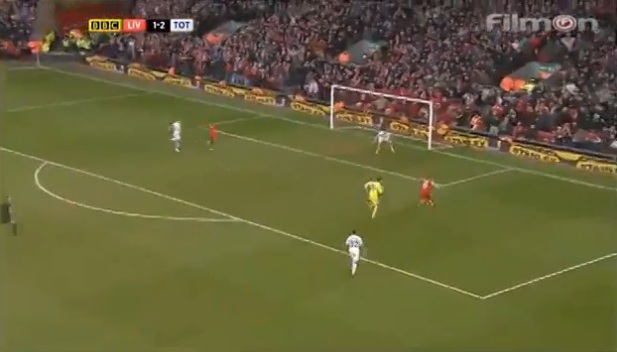 Downing gets a slightly lucky bounce, and is able to take the ball on.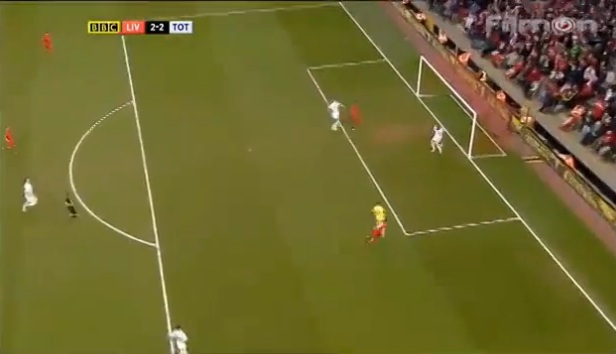 Although Vertonghen has backed onto the line, Downing squeezes it through his legs to draw Liverpool level. A suicidal piece of play from Walker.
Gerrard's goal – Lloris punches Gerrard's free kick to Defoe, who mis-kicks towards his own goal, putting Suarez in. His touch is heavy, but Assou-Ekotto collides with him to concede a penalty, which Gerrard scores.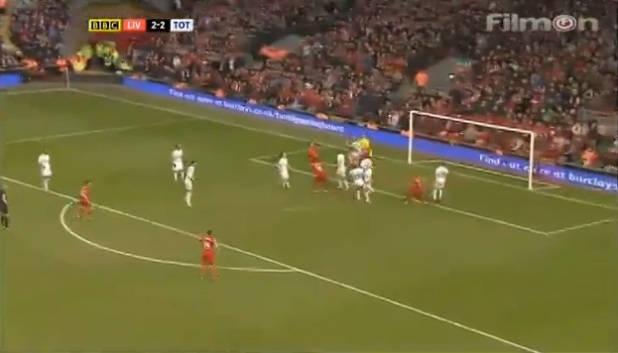 Gerrard whips in a free-kick, and Lloris does well to clear with a firm punch.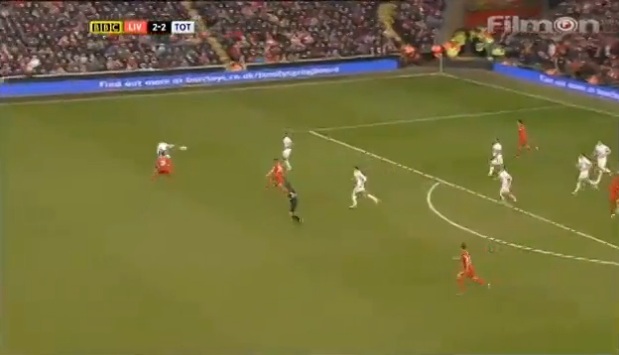 The ball drops to Defoe, who takes a sloppy first touch, and then inexplicably sends a half-volley back towards his own goal – has he toe-ended the ball in trying an overhead kick? Why has he not just laid it back to one of the supporting players?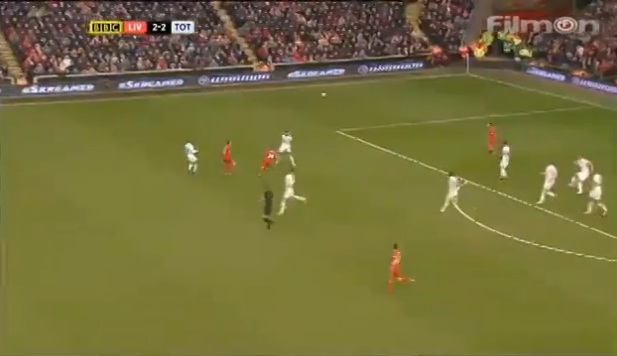 As it is in the sky, Suarez recognises an opportunity.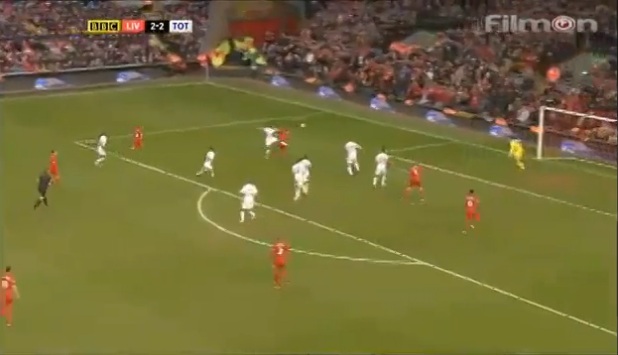 He gets to the dropping ball first, and is confronted by Assou-Ekotto, on his wrong side.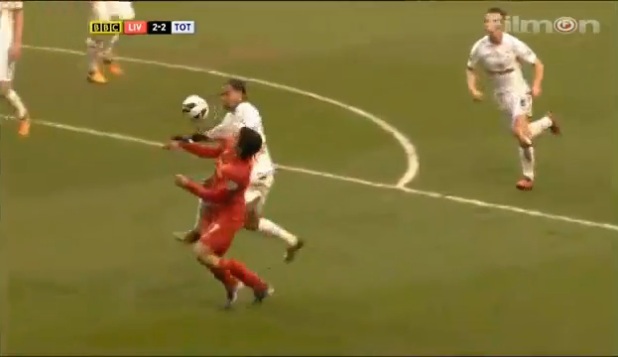 The contact is little more than a shoulder-barge, but Suarez's dramatic fall makes it look a nailed-on penalty.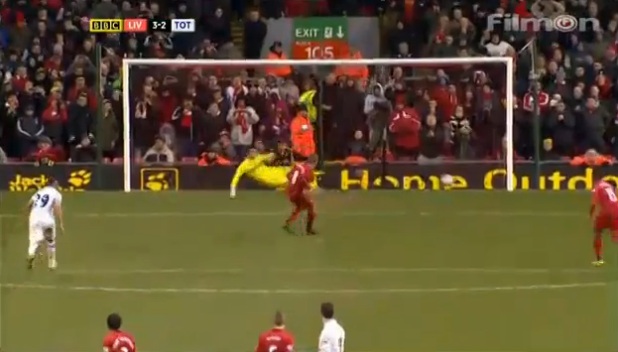 Gerrard sends Lloris the wrong way.