Analysis of the goal conceded against Manchester City (21/4)
Samir Nasri's goal – Tevez drags Vertonghen out wide, beats him, and finds Milner, who bursts between Parker and Assou-Ekotto. His intelligent cut back is volleyed goal-wards by Nasri, and beats Walker on the line.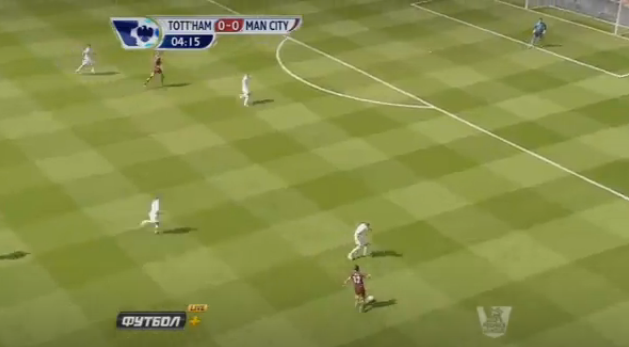 Manchester City break for the first time in the game, and Tevez finds himself one-on-one with Vertonghen. Parker begins to cover round – Assou-Ekotto is up-field after supporting an attack (Spurs relied on the width of the full backs throughout this game, so I have no issue with this).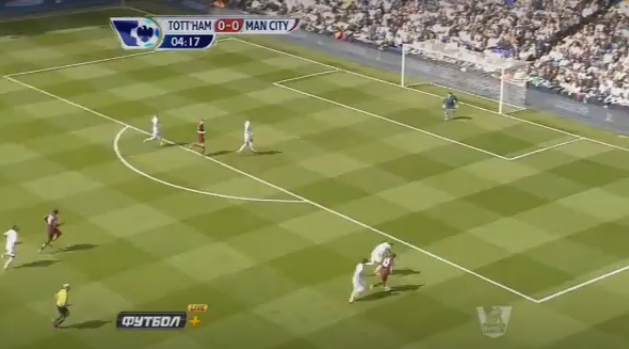 Tevez attempts to drive past Vertonghen…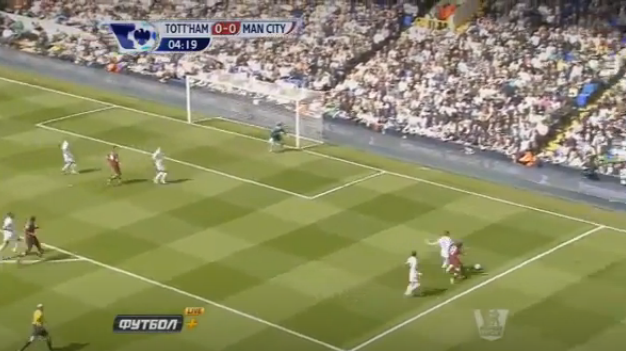 …but Vertonghen does a good job of using his strength to force Tevez wide.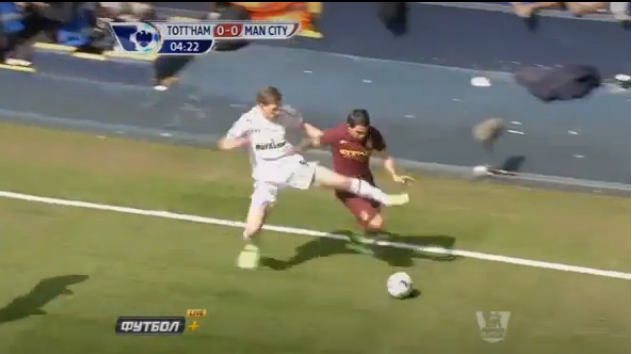 However, having got him right where he wants him, Vertonghen commits himself and tries to win the ball.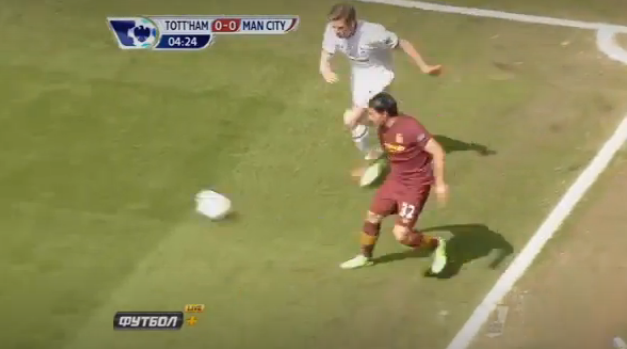 Tevez is one of the strongest forwards around – he holds Vertonghen off, nips round him, and has the awareness to play a terrific reverse pass.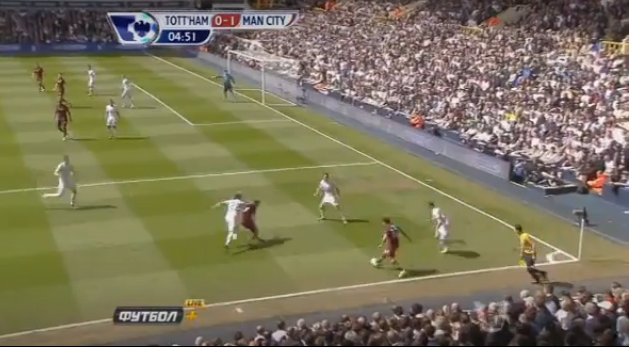 Whilst Vertonghen is holding Tevez up, Assou-Ekotto has tracked back (albeit slowly), and has followed Milner. Parker is attempting to back Vertonghen up, but hasn't got his angles right…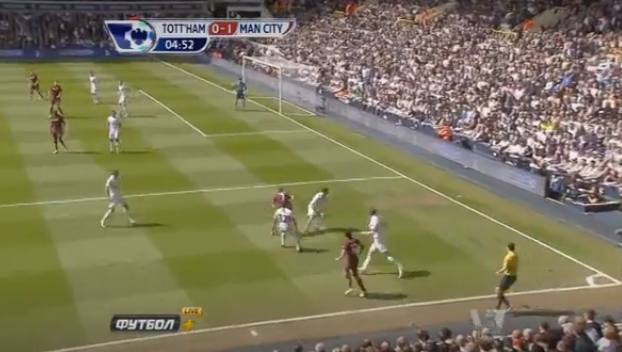 Milner runs off Assou-Ekotto, into Parker's zone. Parker is neither positioned well enough to stop the pass or on his toes enough to go with Milner. Assou-Ekotto stops tracking Milner – presumably passing him on to Parker, but apparently with no communication.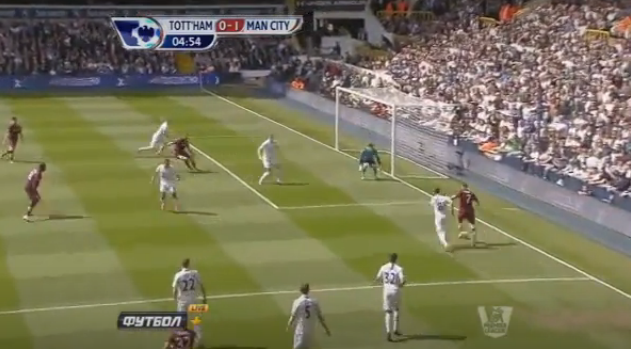 As a result, Milner gets clear…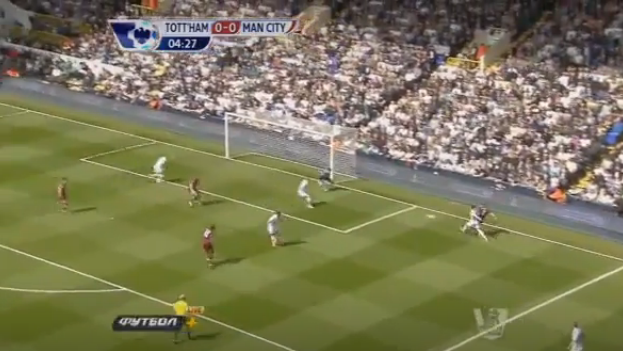 …he drives closer to goal, before cutting a precise pass back – note the horrendous marking from Spurs, notably Walker being left with two men over at the back post. Perhaps Lennon would usually have been there supporting him, such is his defensive work-rate.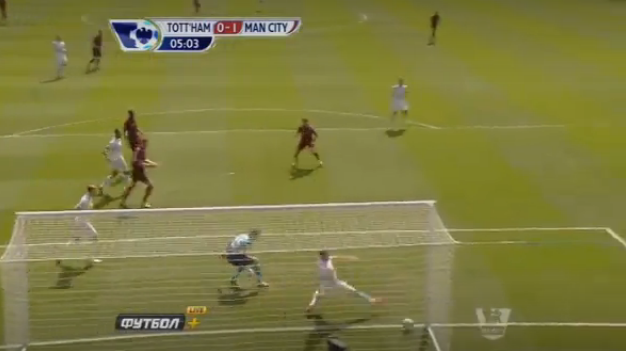 Nasri cushions his volley well (considering it's at an awkward height), guiding it into the corner beyond Walker, who has dropped back on to the line.