Analysis of the goals conceded against Wigan Athletic (27/4) plus some tactical points
Emerson Boyce's goal – Boyce gets up above Vertonghen and powers a header into the corner of the net.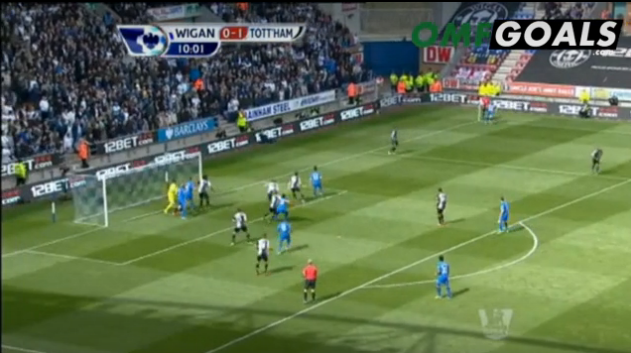 Vertonghen is marking the eventual scorer, Boyce, whilst, once again, we have decided not to have a player on the back post.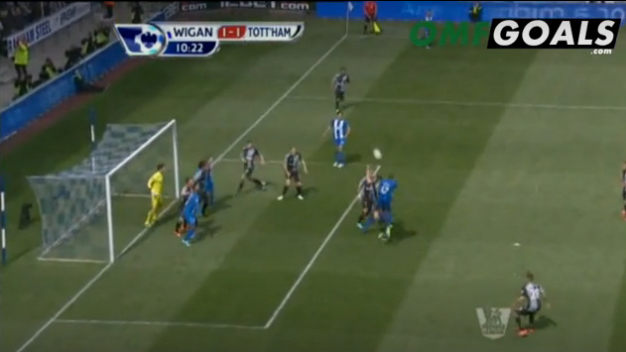 Boyce leaps well whereas Vertonghen doesn't – he has a habit of being a little flat-footed when defending set pieces.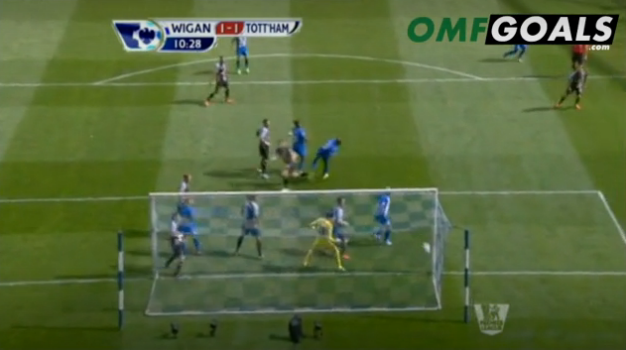 Had we had a player on the post, he would likely have been able to clear this.
Callum McManaman's goal – McCarthy picks out McManaman who steps inside Naughton and lashes in an unstoppable strike which swerves late to take it beyond Lloris.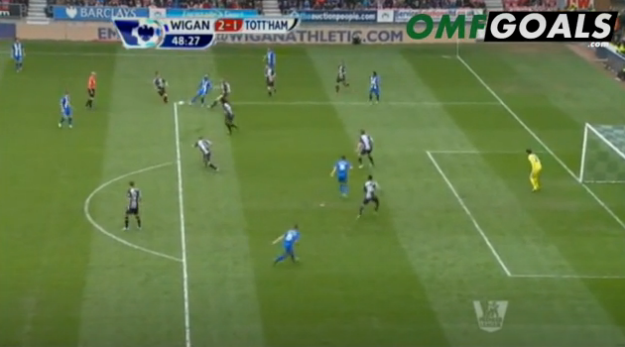 Wigan begin to work the ball around the box early in the second half, with Kone dropping off Dawson and finding McCarthy. Naughton has tucked round on the cover at this point, because McArthur has found himself on the penalty spot, behind Vertonghen. Our three midfield players, Parker, Huddlestone, and Holtby are all very close to one another with none tracking McCarthur – this would be fine if one had stuck with McCarthy, who instead picks the ball up in space.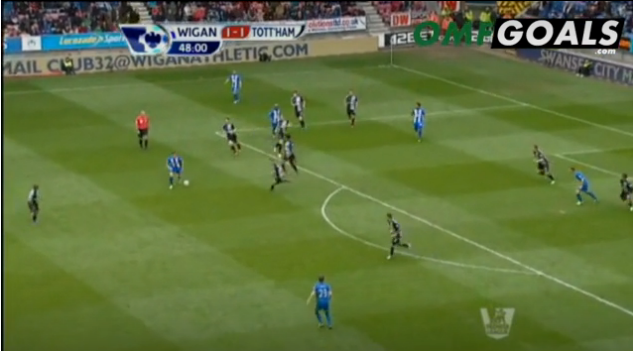 As McCarthy receives the ball, Naughton suddenly realises that he has a problem – he now effectively has given himself two men to mark. Holtby tries to get to McCarthy in time, but he just has too much room – he is too good a player to be allowed this much time and space.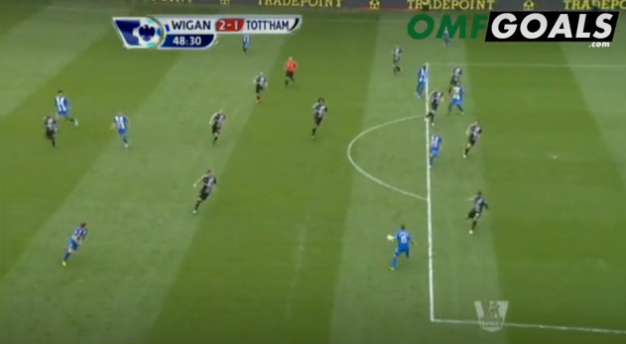 He zips an excellent pass into McManaman's feet and, whilst his first touch loops away from him, Naughton can't get there in time because he's had to make up so much ground.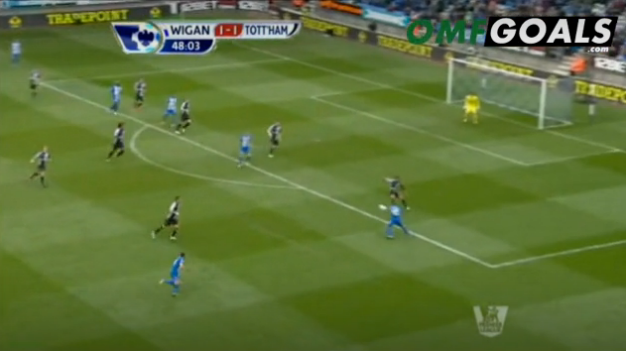 What happens next from Naughton isn't great – McManaman is primarily right-footed, but Naughton lets him skip inside on to his left far too easily.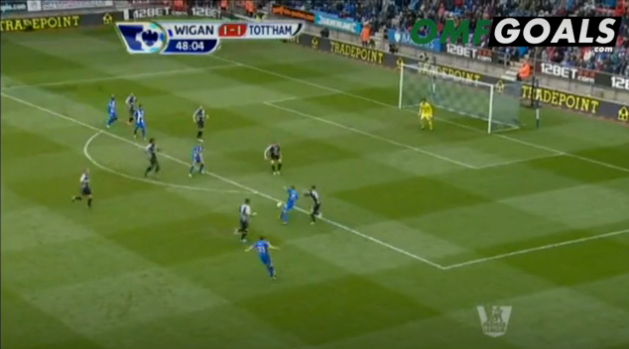 He ends up in quite a bit of space, with Naughton over-committed.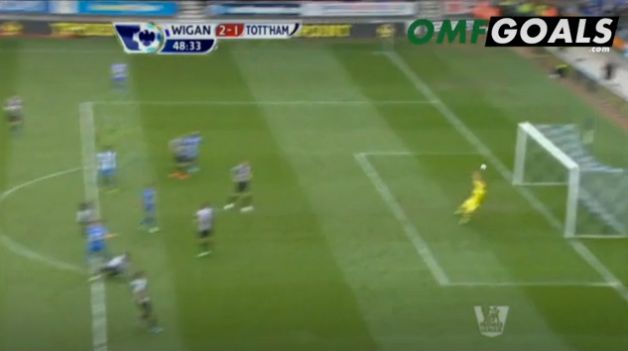 This screen-grab doesn't do Lloris any favours but, in truth, it swerved late and was hit with such venom that it is very difficult to blame the goalkeeper.
I am a huge fan of the 4-3-3 system, particularly as I think it can best utilise our current squad. For example, we can easily accommodate Huddlestone who currently looks incapable of playing as part of a '2' in central midfield. However, with Huddlestone playing the deepest-lying role, there is no room for Parker in this formation. He is not efficient enough on the ball or swift enough in his decision-making to play as the water-carrier, and not intelligent enough in the final third to play as the most offensive midfielder. I felt his selection hindered us – whereas Dembele, Holtby and Huddlestone seems to be an ideal blend. Of course we weren't helped by Dembele's injury – fingers crossed it is nothing serious – which also later restricted any tactical changes.
Secondly, the 4-3-3 relies on width from the full backs, as discussed on The Fighting Cock podcast this week. This made the selection of Kyle Naughton even more baffling, as he instantly narrows the pitch when he cuts back on to his right foot. Personally I think that Assou-Ekotto at his worst is far more suited to this team than Naughton at his very best, but what do I know? On the plus side, Walker on the opposite flank was one of our best performers, and will seemingly flourish in 4-3-3.
Thirdly, we missed Adebayor. Whilst he didn't have the best of games against City last week, his presence can occupy defenders and create space for our other attacking talents. He also drops deep and wide to receive the ball, whilst other players break forward – giving us a platform to build from. Defoe's the opposite of this – he mostly plays on the shoulder and doesn't tend to involve himself in build-up play, as his 19 touches yesterday will testify (by far the lowest of any player who completed 90 minutes). Defoe is an ideal impact sub, but we need Adebayor back ASAP if we are to prosper in our remaining matches.