May 13, 2013
Steven N'Zonzi's goal – A Charlie Adam free kick is shaped towards the near post, with three Stoke runners making moves beyond a static Spurs defence; N'Zonzi flicks the ball goal-wards, and Lloris is unable to keep it out, despite getting a palm to it.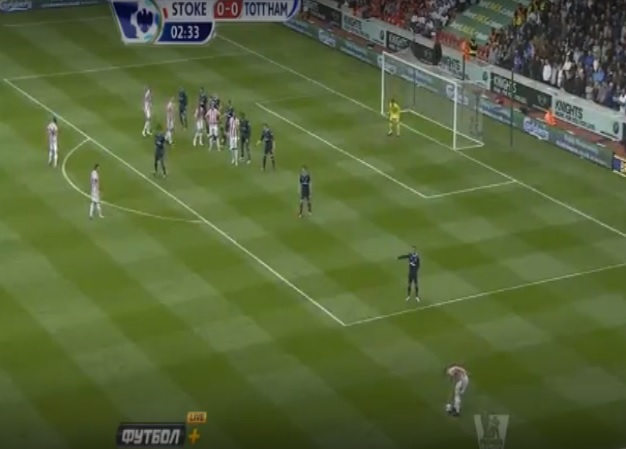 Adam seems to take a strange run-up, quickly placing the ball and dashing back – presumably indicating a near post delivery through a pre-arranged signal. Spurs line up to defend this set piece zonally.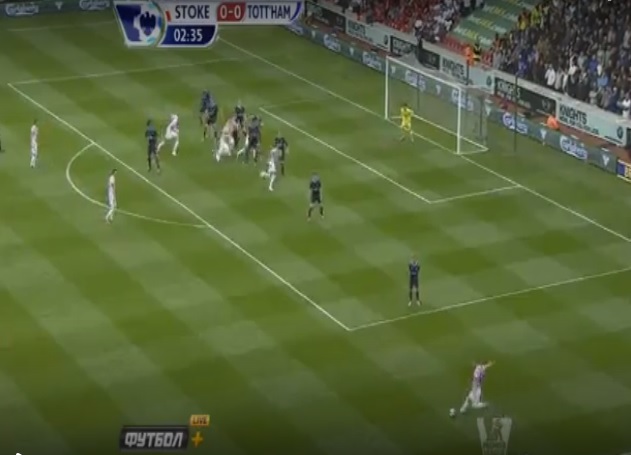 The runners start to make their moves as Adam runs up to deliver his cross. Parker, Bale, and Adebayor stand their ground in their zones, with Vertonghen man-marking in behind.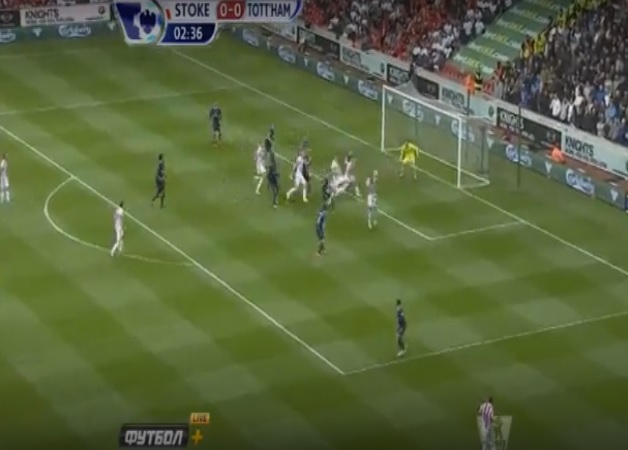 Somewhat shamefully, the static Spurs defence let three Stoke players get in at the near post – Bale and Parker are ill-positioned to deal with the ball or the runners. Parker is too far forward, and Bale sticks to defending his zone, not reacting to N'Zonzi's run across him to meet the cross. He has a ridiculous amount of space when he makes the header.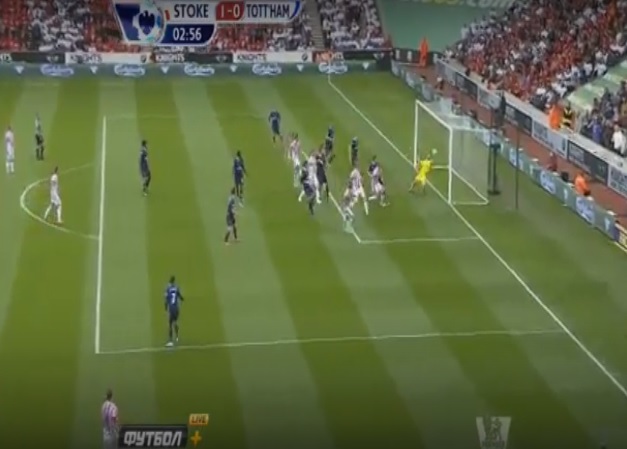 For me, Lloris could do more – he gets a palm to the ball but still doesn't keep it out. However, this goal has to be put down to the way that the set piece is defended – presumably we set up for a ball to the back post, not realising the threat that was unfolding at the near.
Tagged goal analysis, newsnow
May 9, 2013
Oscar's goal – Another set piece goal. Mata's corner is flicked on by Cahill (who is afforded too much room by Dawson), and Parker fails to track Oscar at the back post, leaving him free to head in from close range.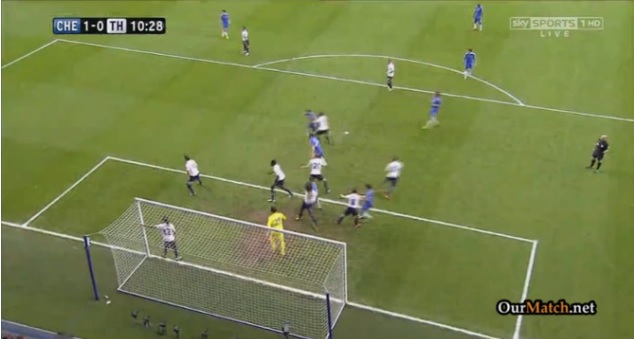 Spurs do not seem particularly organised from this set piece. As usual, we have a man on the front post only, so the back post is unguarded. The eventual goal-scorer, Oscar, is being marked by Parker. Regular readers of this blog will know that his marking from set pieces – or rather his ability to lose his man – is not a new problem.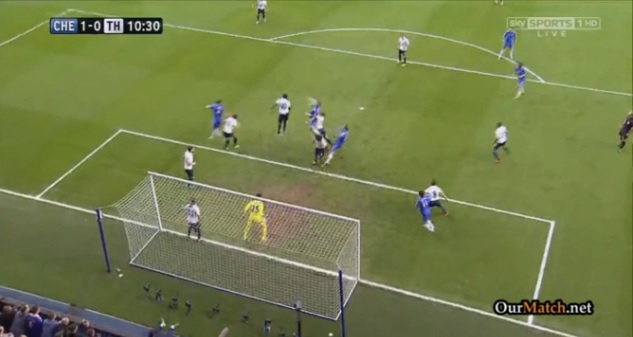 As the ball comes in, Dawson leaves Cahill in too much room, and Cahill wins the header.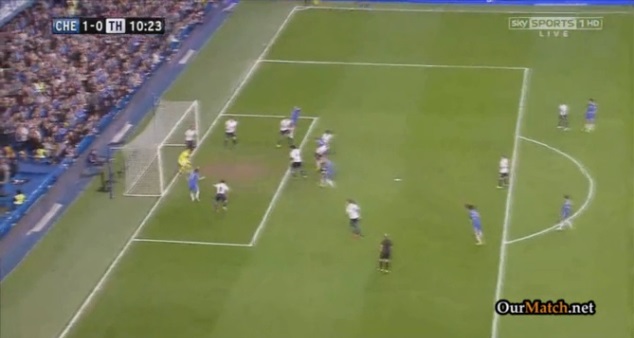 Parker simply doesn't track Oscar and, as a result, the Chelsea man is left with the simple task of heading in at the back post.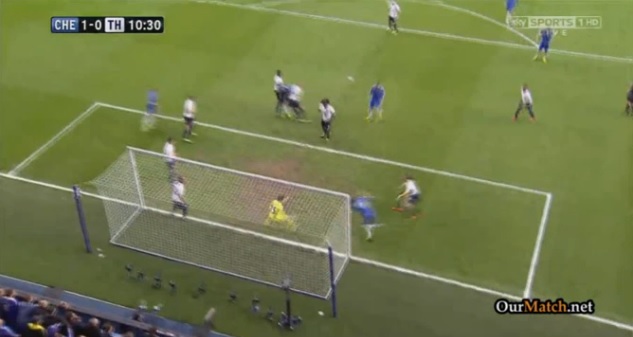 It's poor from Dawson, and it's poor from Parker – but a man on the far post would surely clear this.
Ramires' goal – Ramires lays the ball off, continues his run, and gets on the end of a pass from Torres before toe-poking beyond Lloris.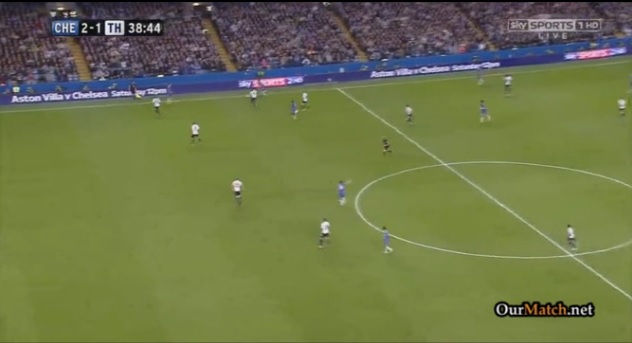 Chelsea look to spring forward quickly. Our midfield is positioned awfully – Parker has pushed far too high up-field to press Luiz, and can be seen here just on the halfway line, with Ramires at least ten yards ahead of him.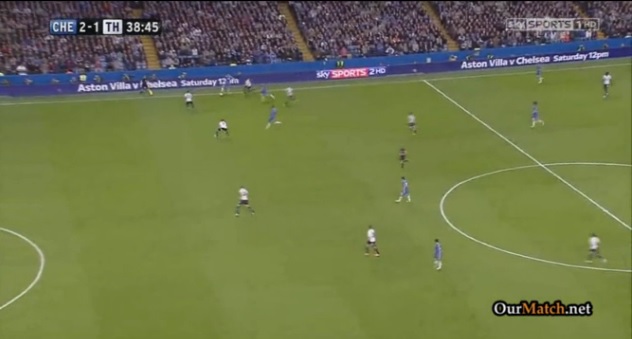 Torres receives the ball wide in space. He beats Huddlestone, and makes a driving run down the line.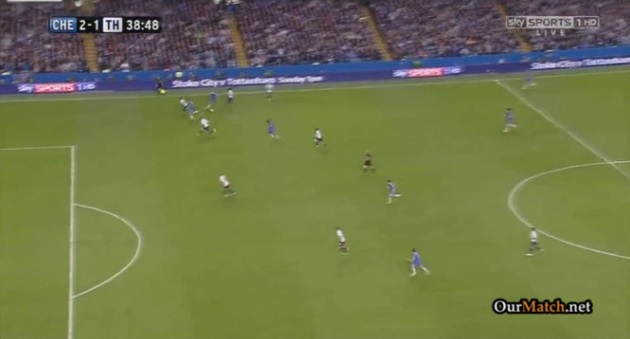 As Torres cuts in, note Ramires – he has continued his run, with Parker barely having made up any ground.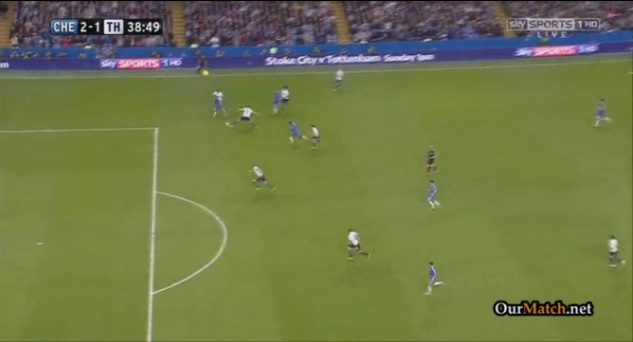 Torres slips a pass through, and Vertonghen goes 'all in' – lunging to try to cut it out.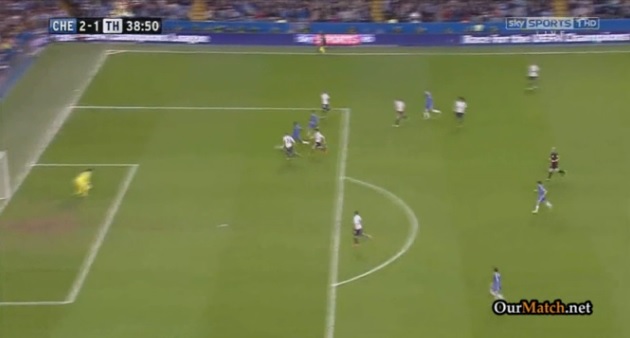 Ramires breaks through – Dawson could go to ground, and risk a penalty/sending off, but instead stays on his feet.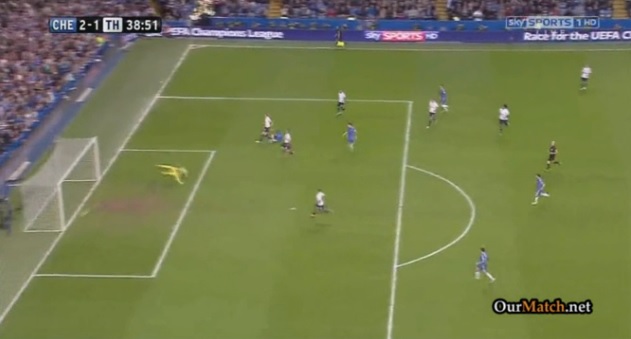 That may have worked had Ramires not toe-poked his shot so early – taking Dawson and Lloris by surprise, and finding the bottom corner.
For me, this goal is more about Parker's positioning than Dawson and Vertonghen's defending, though – I cannot understand why he had pushed quite so high up the pitch to press Luiz, leaving just Huddlestone and the back four to deal with Chelsea's talented attacking players. Luiz moving the ball quickly instantly takes Parker out of the game, and a clever run by Ramires to take advantage of this leads to a goal. In my opinion this is a goal that we simply wouldn't concede with Sandro in the team.
Tagged goal analysis, newsnow