Analysis of the goal conceded against Stoke City (12/5)
Steven N'Zonzi's goal – A Charlie Adam free kick is shaped towards the near post, with three Stoke runners making moves beyond a static Spurs defence; N'Zonzi flicks the ball goal-wards, and Lloris is unable to keep it out, despite getting a palm to it.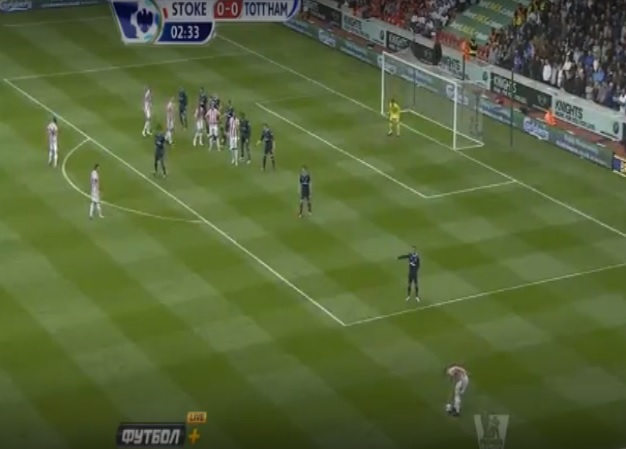 Adam seems to take a strange run-up, quickly placing the ball and dashing back – presumably indicating a near post delivery through a pre-arranged signal. Spurs line up to defend this set piece zonally.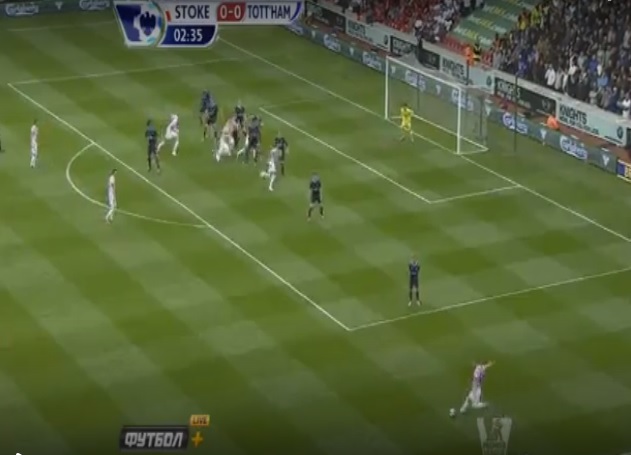 The runners start to make their moves as Adam runs up to deliver his cross. Parker, Bale, and Adebayor stand their ground in their zones, with Vertonghen man-marking in behind.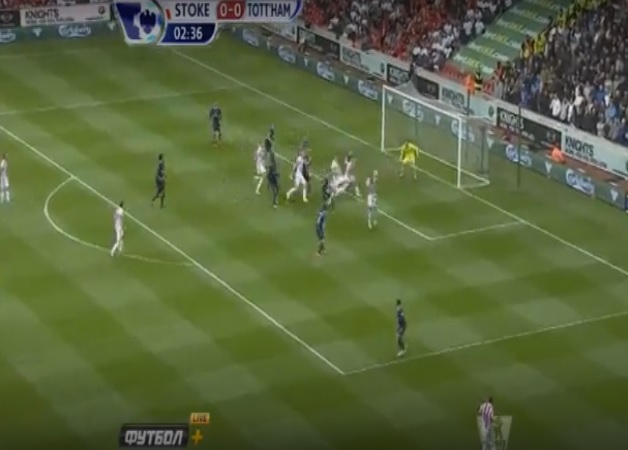 Somewhat shamefully, the static Spurs defence let three Stoke players get in at the near post – Bale and Parker are ill-positioned to deal with the ball or the runners. Parker is too far forward, and Bale sticks to defending his zone, not reacting to N'Zonzi's run across him to meet the cross. He has a ridiculous amount of space when he makes the header.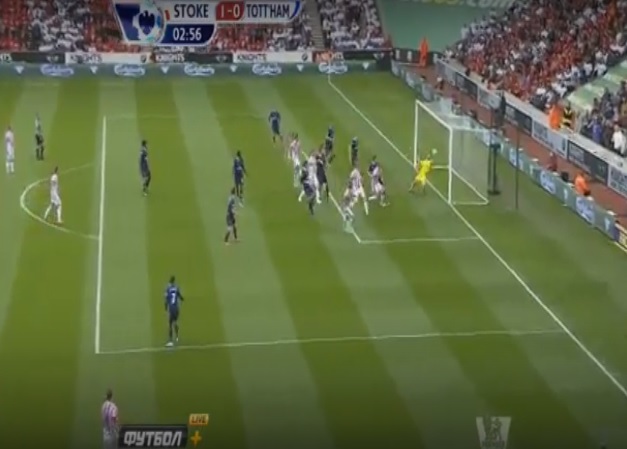 For me, Lloris could do more – he gets a palm to the ball but still doesn't keep it out. However, this goal has to be put down to the way that the set piece is defended – presumably we set up for a ball to the back post, not realising the threat that was unfolding at the near.