Analysis of the goals conceded against Hull City (30/10)
Friedel's own goal – Robert Koren and George Boyd link to get Ahmed Elmohamady free down the Hull right, and the Egyptian's dangerous cross sees Hull players queueing up to finish it. Curtis Davies goes to ground to slot it home, but instead hits it back across goal, where it goes in off the flailing Brad Friedel.
Koren feeds the ball wide to George Boyd. Spurs look relatively well-organised at this point.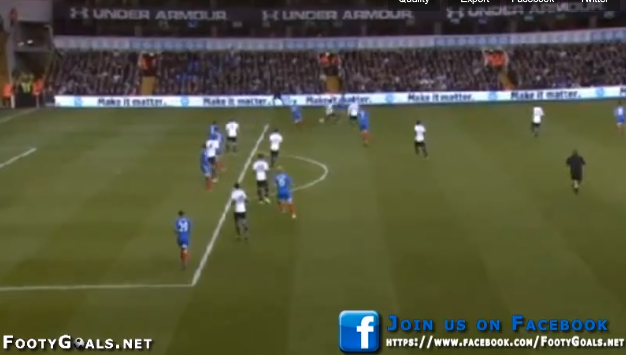 Boyd draws Walker in…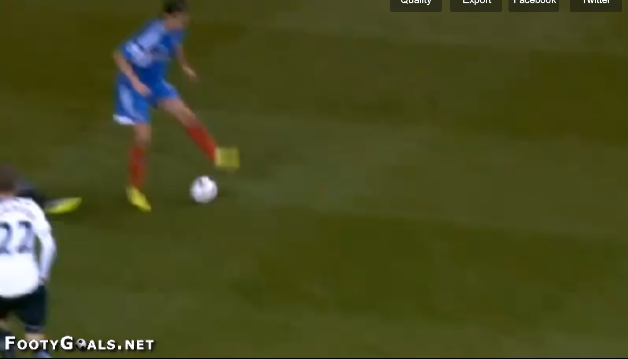 … and beats him with a clever flick to set Elmohamady free. Sigurdsson fails to track him.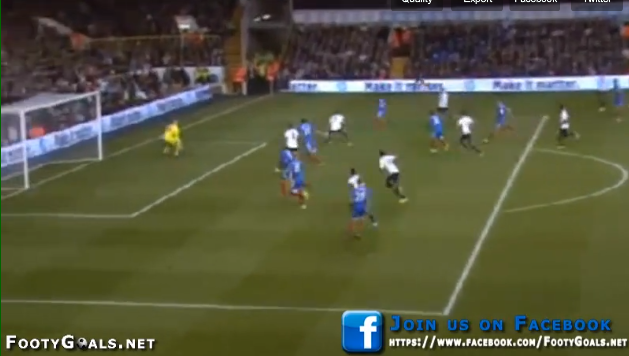 Elmohamady is one of the best crossers in the Premier League, and puts a very dangerous ball into what Sky refer to as the 'corridor of uncertainty'. The biggest worry is that Spurs have not got themselves organised – the five against five we had has now become three against one at the back post as Lamela and Dembele have totally switched off.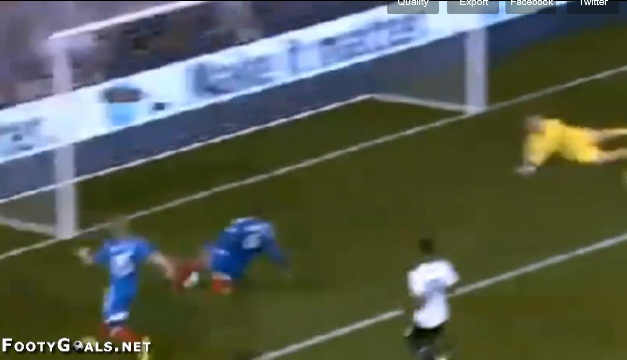 Davies slides in to finish the cross, but inexplicably directs it back across goal.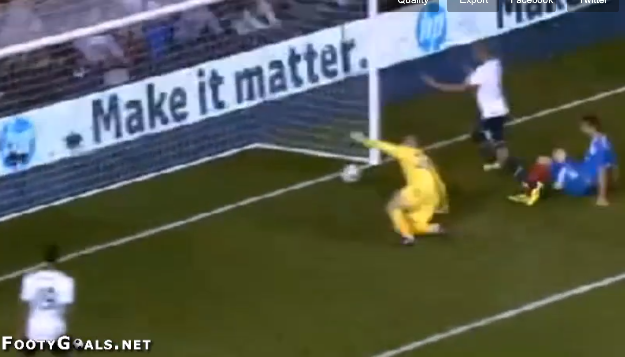 Poor old Friedel – his reflexes aren't what they once were, and the ball rebounds awkwardly off him and into the open goal.
McShane's goal – Paul McShane gets above Vlad Chiricheș to meet a corner, and powers a header beyond Friedel, who is rooted to his line.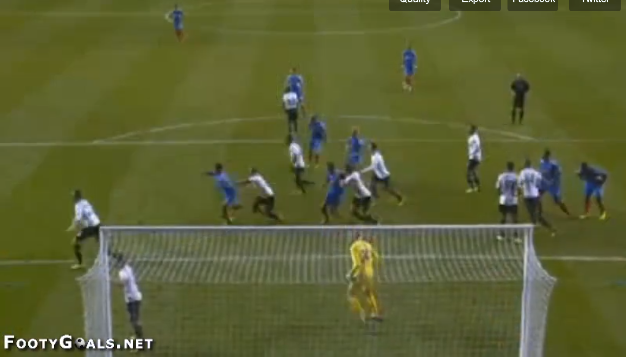 Chiricheș is marking the eventual goal-scorer, McShane, and Spurs generally looked pretty well-organised again.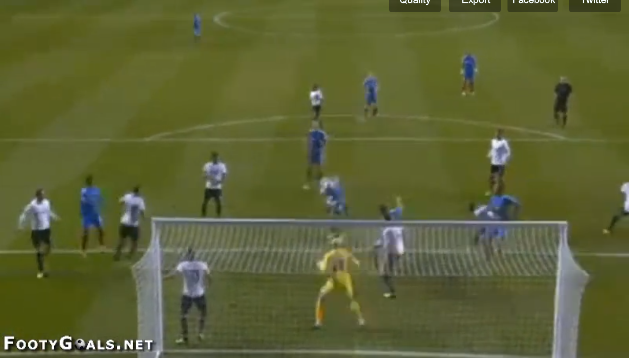 There's no significant movement from McShane, but he gets up above Chiricheș. Friedel is absolutely rooted to his line. Given that he had no man near to him restricting his movement, he really should be coming to punch anything in his 6-yard box.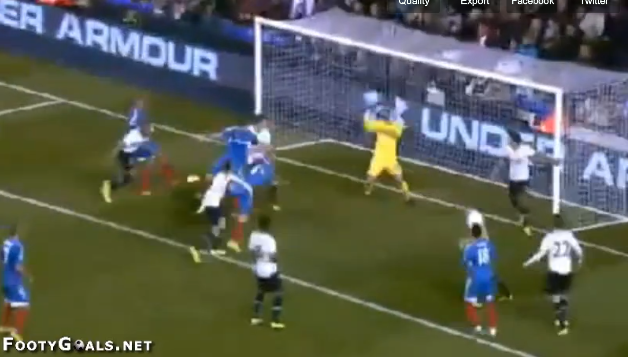 And if he's not coming to punch or claim the ball, then the least he can do is stop anything within a foot of him – this is pretty much straight at him, but his reflexes aren't good enough to keep it out. He just palms it into the roof of the net.
Whilst Spurs didn't play well – although there were patches of domination and good approach-play – it wasn't as bad a performance as many have made out. We made eight changes to the team, suffered injuries mid-match (Chadli, and Naughton, and Walker seemed to be struggling too) and yet, but for a couple of Friedel errors, we would have won and kept a clean sheet.
I can't for the life of me understand why Friedel is ahead of Gomes in the pecking order at this point. A lovely man, no doubt, but he hasn't been a top class goalkeeper for at least two years now, and his reflexes are getting worse by the day. It must be time to bring Gomes back in, or to show some faith in young Jordan Archer when we rest Hugo Lloris.
There were positives last night though:
– Younes Kaboul came through 120 minutes seemingly unscathed, and was one of the better performers on the night.
– Academy graduate Harry Kane showed his quality, and must surely now be ahead of Chadli in the pecking order for the back-up wide left role. With Adebayor still out, I wouldn't mind seeing him used as the focal point on occasions too. Defoe's performance last night was particularly abject.
– We won a penalty shoot-out, scoring eight of our nine kicks. Remarkable!
– 1882 was out in force, and a good time was had by all.