Analysis of the goal conceded against Newcastle (10/11)
Remy's goal – After Spurs had twice surrendered possession, and then regained it, Chiricheș plays Paulinho into trouble, the Brazilian fails to keep the ball, and Yoan Gouffran slips a pass through to Loic Remy, who takes it round Brad Friedel and slots it home.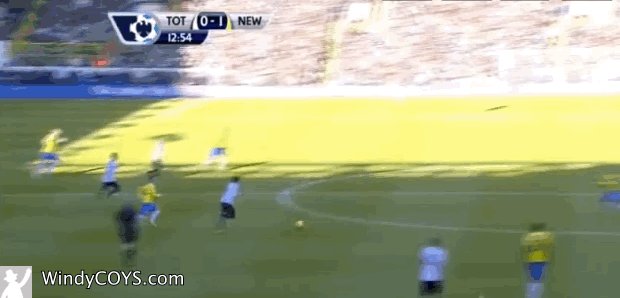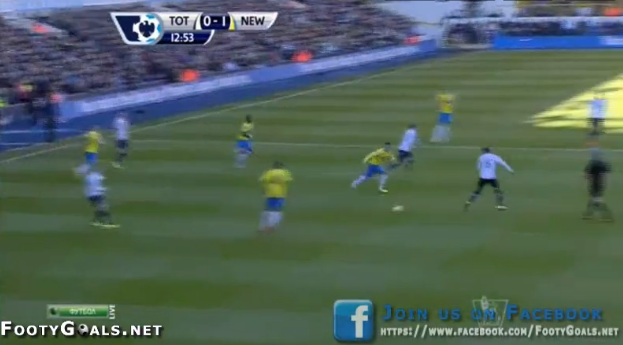 Dembele twice loses the ball, but Spurs regain possession, and Chiricheș attempts to find Paulinho. The pass is loose, and as Paulinho lets it run across his body, Gouffran moves in quickly to compete.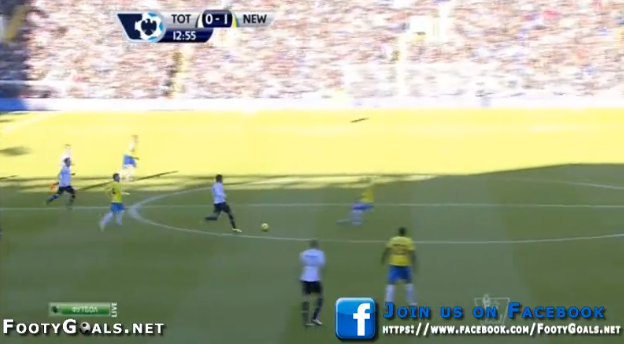 Paulinho stretches to retrieve the ball, and Gouffran is able to anticipate and get a foot in.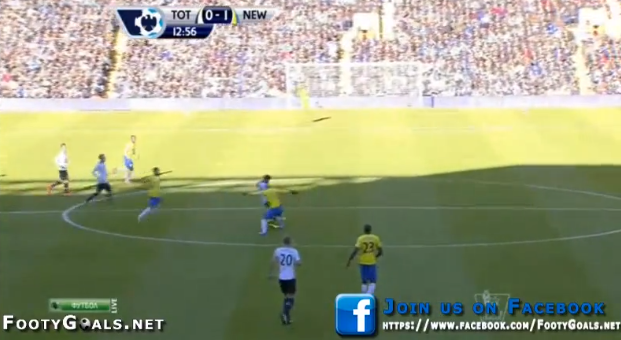 He makes a strong challenge, and wins the ball from Paulinho. Paulinho could do a lot more to retain possession – his challenge is weak.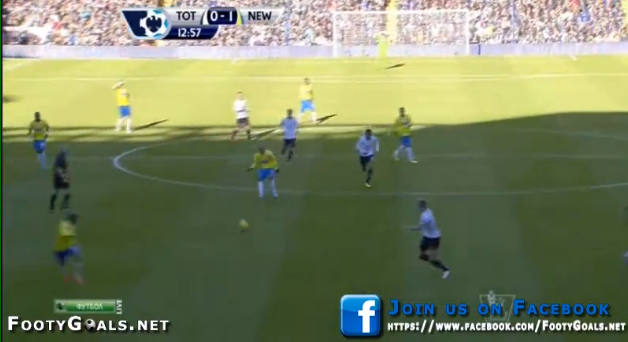 He gets his head up quickly, and sees Remy having broken off Chiricheș and running into the centre.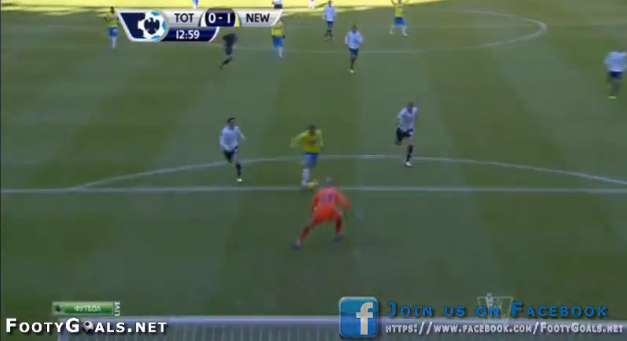 Friedel comes off his line, but his starting position is so deep that he's unable to reach the ball before Remy, who nips past him.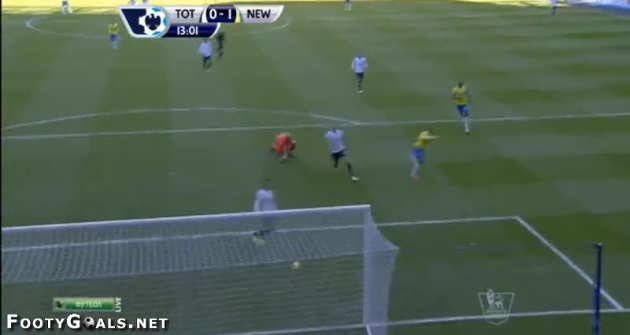 Once he's round him, it's just a case of sliding the ball into the empty net.
In hindsight, this was a bit of a smash and grab from Newcastle, but they had a real purple patch in the first half where they created some good opportunities, and Friedel had to make several saves. The second half was a different story; Spurs played well, but just couldn't find a finish. Eriksen, Vertonghen and Paulinho all fluffed good opportunities, as Krul put in a man of the match performance.
The signs were better from Spurs, though, as they created more opportunities than in any other Premier League match so far. For me, Eriksen could have done more over the 90 minutes – his 71% pass completion (along with his dreadful set pieces) was not good enough, and Lamela must be left wondering what he needs to do to get a start. Likewise Sigurdsson struggled to stamp his authority on the game, whilst Townsend toiled but took on too many ambitious shots.
Sandro and Kaboul both made a real difference in the second half, and will hopefully both be fit enough to start the next match.