Analysis of the goals conceded against Manchester United (1/12)
I took a break from analysing goals conceded last week. I'm sure you won't hold it against me.
Rooney's first goal – Dembele loses the ball in midfield and Jones whips in a cross, which Walker fails to clear. It falls perfectly for Rooney to finish.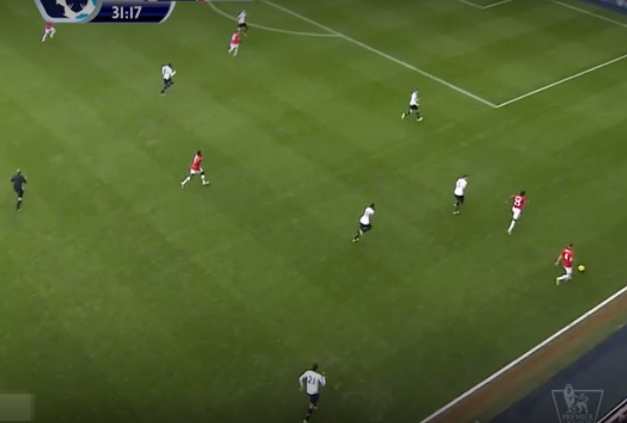 Unfortunately I'm relying on highlights to create these stills, as I didn't record the match. Just before this, Mousa Dembele – otherwise much-improved today – dallied on the ball and lost possession. Here we see Jones with the ball on the right shortly after United had won the ball back.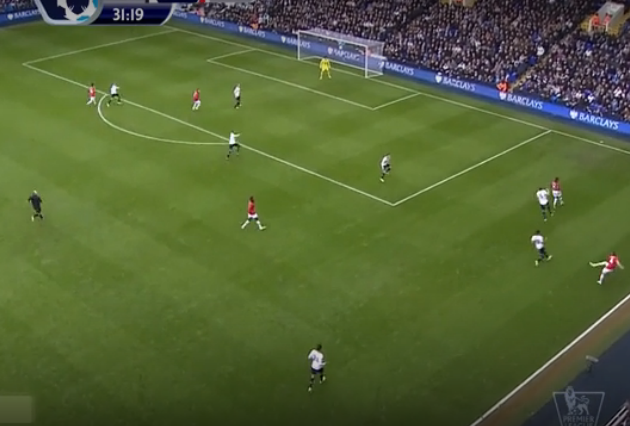 Vertonghen is taken away by Valencia's dummy run, meaning Jones has a bit of room to put a cross in, with Dembele struggling to get close.
The cross is relatively harmless, but Walker gets into a real pickle. His body shape is all wrong to clear; he should be striking this upfield first time with his left foot, or even getting side on and putting it out for a corner or throw-in if he's determined to use his right, but instead he is taken by surprise and awkwardly prods it into the six-yard box.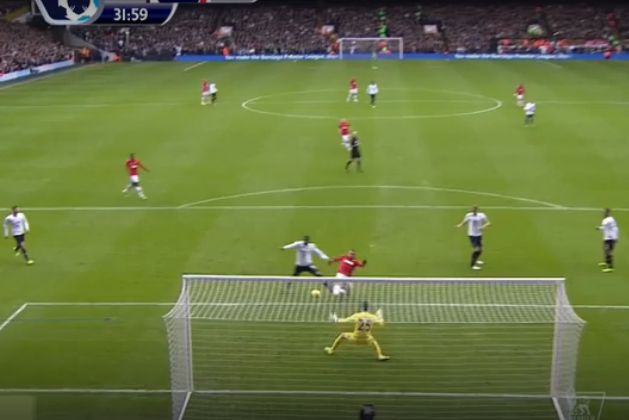 Rooney is on hand to finish from close range – he doesn't pass up opportunities like this.
Rooney's second goal – Lloris comes to meet a through-ball from Rooney, but fails to get a hand to the ball, instead catching Welbeck's trailing leg. Rooney smashes the resultant penalty right down the middle.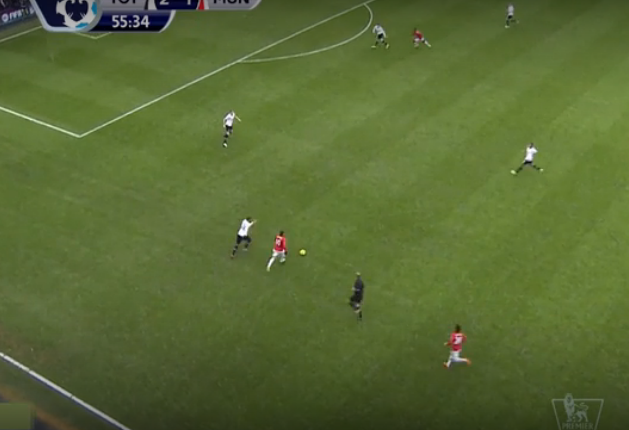 Rooney cuts inside and is aware of Welbeck's movement ahead of him.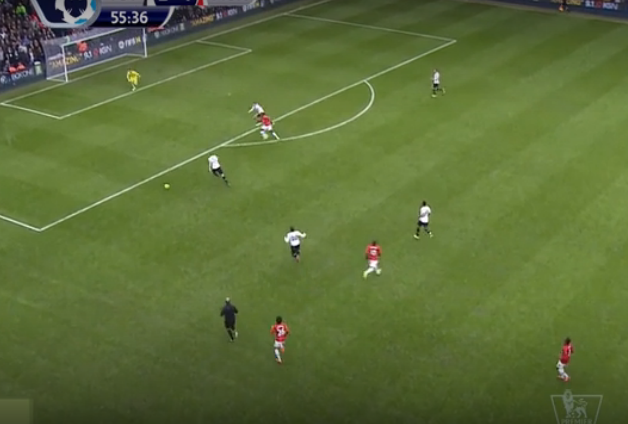 He plays a slide-rule pass for Welbeck to chase into the channel – he's going away from goal, but Lloris has a decision to make: does he stay on his line, or try to sweep up.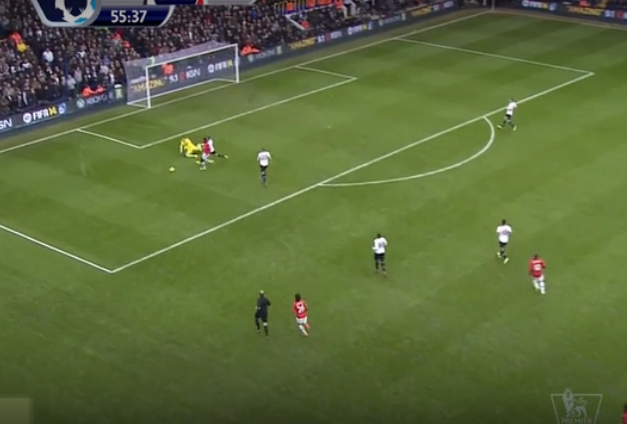 It soon becomes clear that Welbeck will meet the ball first, but Lloris is committed.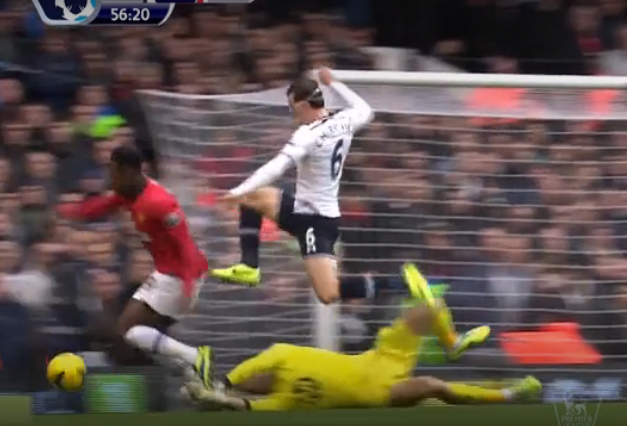 He misses Welbeck's front foot, but the forward's back foot clips Lloris' hand – whether he leaves it hanging deliberately to make contact or not, it's difficult to tell – either way, there's contact, and Lloris has missed the ball, so the referee has little choice but to award a penalty.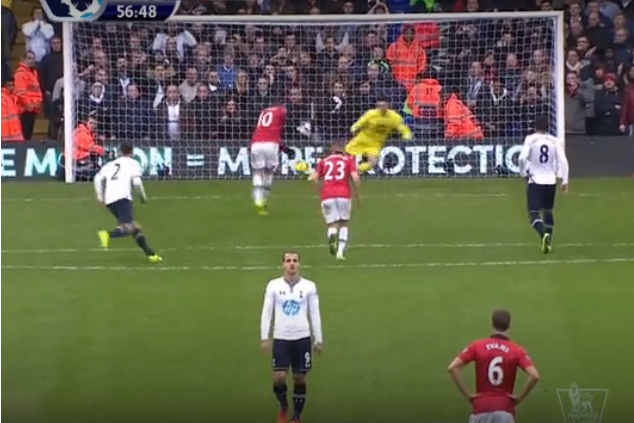 Rooney waits for Lloris to dive and slams the penalty down the middle of the goal.