Analysis of the goals conceded against Southampton (22/12) and some thoughts
Lallana's goal – Danny Fox charges forward, and finds Lallana, who outwits Chiriches and finds the bottom corner.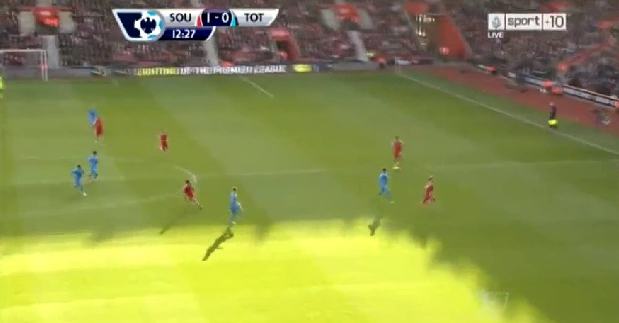 Danny Fox has the ball on Southampton's left, as Spurs regroup.
Spurs have plenty of bodies back to deal with this situation so, for me, the criticism about the lack of defensive midfielder causing this goal is not relevant. Chiriches – towards the bottom left of this shot – takes a huge gamble as the ball is slipped to Lallana. He tries to be clever, read the pass, and nip in to get to the ball first.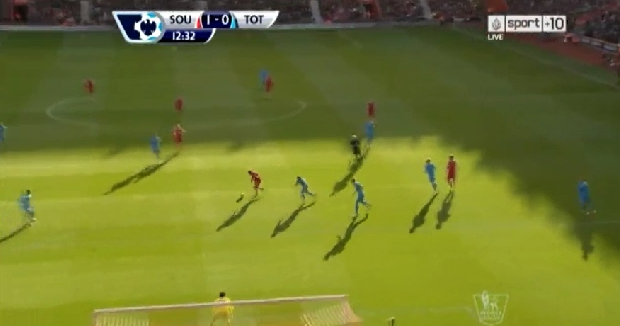 Instead, he is caught out by Lallana letting the ball run across his body.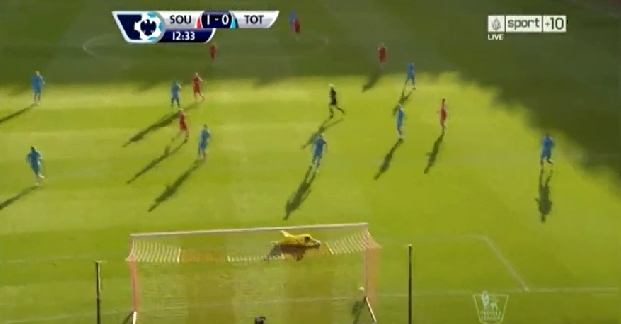 Lallana finds the bottom corner with his shot. Lloris has little chance.
Lambert's goal – Lallana runs behind Dawson to get onto Cork's pass, before squaring to Lambert to tap in.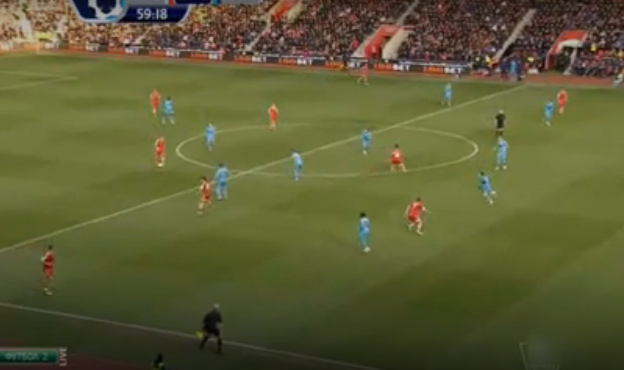 Southampton have possession, and Spurs are in a relatively good defensive shape. Sigurdsson is tucked in to make up the numbers. Notice Lambert, who has pulled into the space between Rose and Chiriches.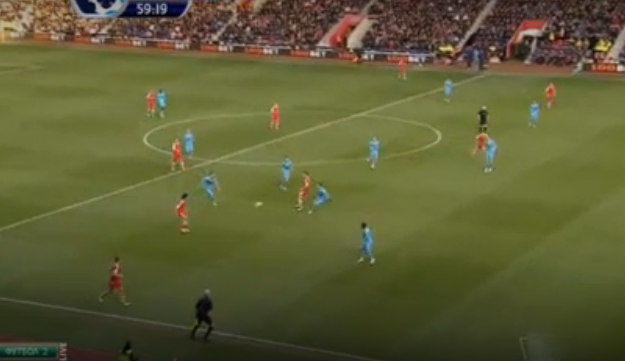 Chiriches tries to make up the ground to get close to Lambert, but doesn't stop him laying off to Cork.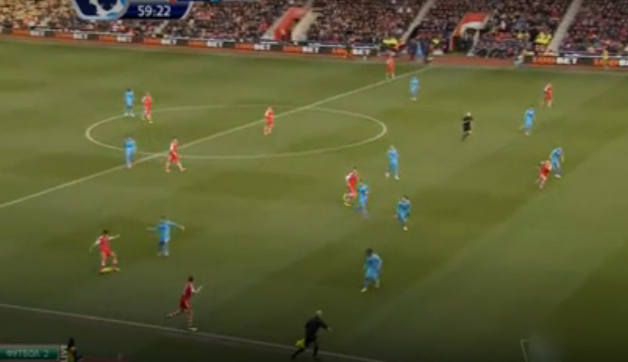 As Lambert drops off, Lallana is on the move – he runs into the space that Chiriches has vacated, leaving Dawson in his wake.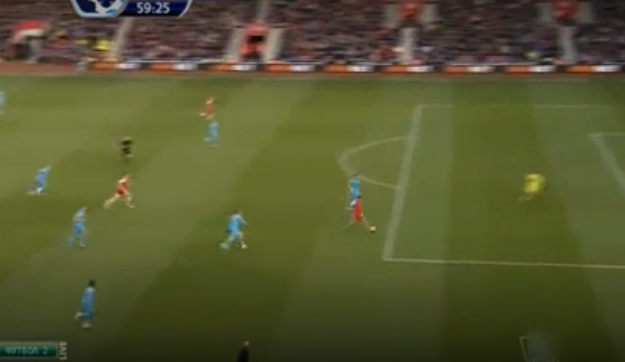 Lloris is caught out and is unsure what to do. He starts to come, but doesn't really achieve anything. Lallana's vision to pick out Lambert is really quite special.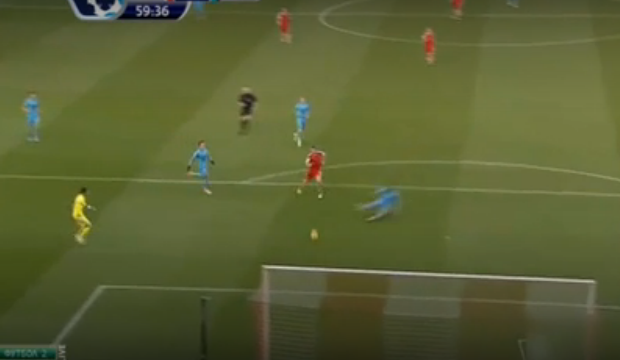 Lambert is left with the simple task of slotting home – untracked by either Eriksen or Bentaleb.
I was very impressed with Spurs' attacking intent today. Much has been made – and certainly was made on the various social networking sites – about Spurs 4-4-2 formation and lack of a defensive midfielder.
When you have a team full of confidence and playing at full tilt, you can afford to have one fewer player in attack because the other forward-thinking players will compensate and take players out of the game with movement, trickery and ability. When you're struggling for confidence and goals, though, you either have to take a few more risks, or go ultra-pragmatic and try to grind out results. AVB was attempting the latter, Sherwood has so far attempted the former.
It's a calculated risk, but today it worked well. We are still a million miles off our best and some players are still clearly desperately short of confidence. We also have a lot of injuries. But that is why, in a nutshell, Sherwood made the call he did to go with two up front, and to get players into the box.