Analysis of the goal conceded against Manchester United (1/1), plus competition
Welbeck's goal – Danny Welbeck latches on to Adnan Januzaj's clever through ball and lifts the ball over Hugo Lloris.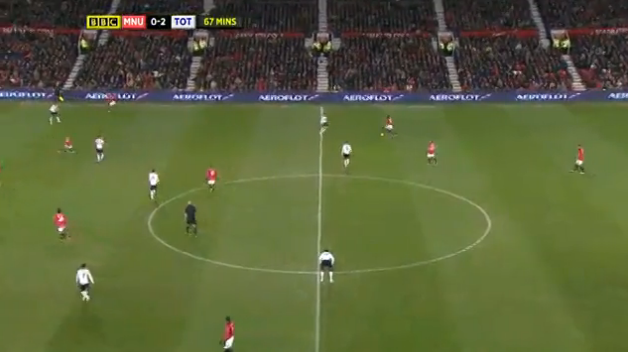 Teams are said to be at their most vulnerable when they have just scored themselves, and this was certainly the case for Spurs on New Year's Day. Antonio Valencia has possession shortly after the kick-off, and is looking for a forward pass.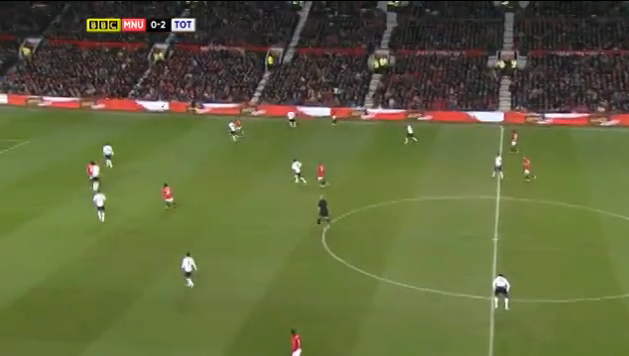 Adnan Januzaj takes possession, and gets his head up. Notice Welbeck, on his toes…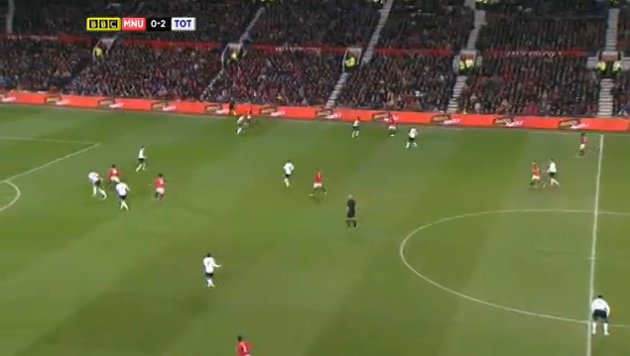 Welbeck makes a move away from Dawson, runs across the pitch to stay onside, and then darts in behind Chiriches. Rose doesn't get tight enough to Januzaj to influence his decision, and it allows the young winger to slip a terrific ball in behind the Spurs defence into Welbeck's path.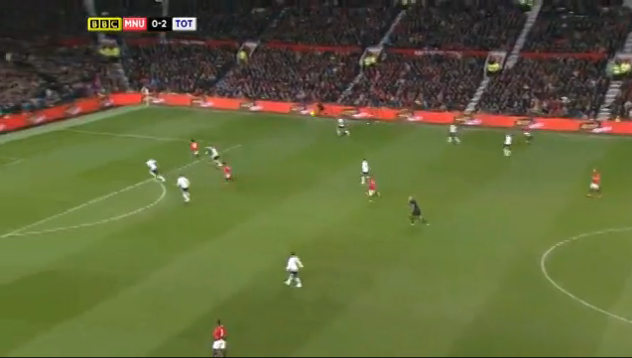 It's a quality piece of movement, and a quality pass. The Spurs defence are caught out by both.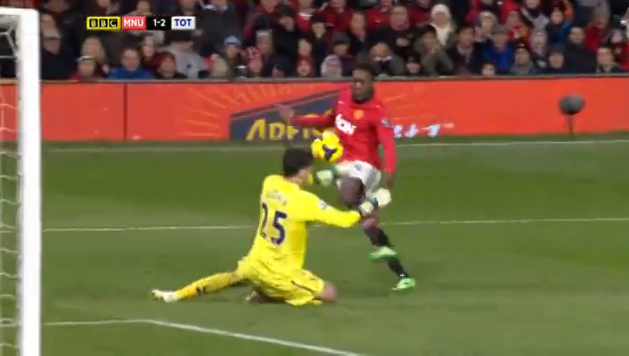 Welbeck waits for Lloris to commit himself, and lifts the ball over him. Could Lloris do more? Possibly.
Overall, this was a very mature away performance from a relatively young Spurs team, and a shrewd tactical victory for Tim Sherwood. Whilst United had chances (and probably should have had a penalty – as should Spurs), Lennon missed two golden opportunities, and Soldado also put one over the bar on the stretch. In truth, we deserved the win despite being dominated in terms of possession, passes completed and corners.
Now, in a first for this website, I am able to offer some awesome Spurs swag to one reader…
The good people at Campo Retro have got in touch, and are offering Spurs fans around the world a fantastic opportunity to win a Tottenham Hotspur retro shirt with any name and number on the back.
Campo Retro has a wide range of Spurs retro shirts available, with classic shirts and track jackets ranging back from 1962 to 1991. Not only that, but Campo Retro will also print any name and number on the back of the shirt to make it extra special.
This competition is open to entrants from all over the world, so whether you live in North London or Australia, you still have a great chance to win this fantastic prize. It couldn't be simpler to enter this competition, all you have to do is answer the simple question below by emailing
[email protected].
'Which player currently holds the record for most appearances at Spurs?'
It's that simple. The competition closes on 17/01/2014 and the winner will be announced soon after. The winner will receive an email from Campo Retro to request information on shirt size, personalisation and delivery address. All entries will also receive an exclusive discount to use at www.camporetro.com.
GOOD LUCK!