Analysis of the goal conceded against FC Dnipro Dnipropetrovsk (20/2)
Konoplyanka's goal – Matheus burst through the middle of the pitch as Dnipro launched a swift counter, and Vertonghen brought him down from behind. Yevhen Konoplyanka scored from the spot – in off the post.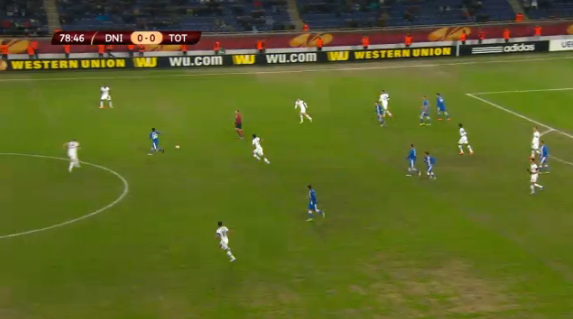 As soon as Capoue gives the ball away around the edge of the Dnipro box, Spurs have a problem. He tries to track back as Matheus bursts forward. Dawson comes out to meet Matheus.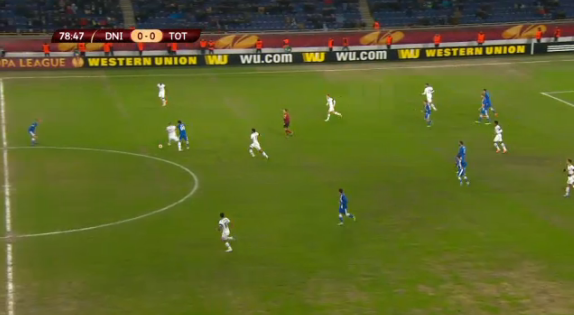 Dawson's challenge is a poor one – if he's not going to take the ball, the cynical side of me says that he must at least take the man (and a booking).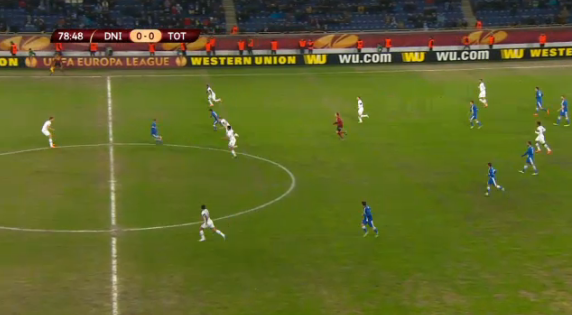 But Matheus wriggles past Dawson and plays a one-two. Only now does Rose realise that he might need to start tracking back.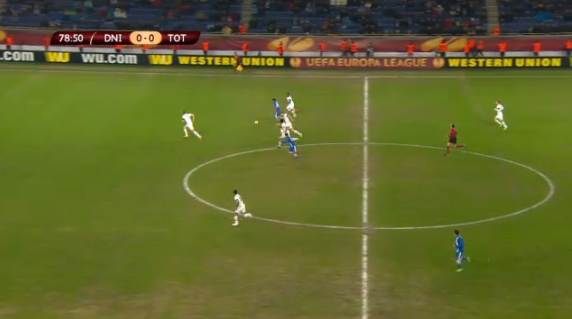 Matheus now has just Vertonghen ahead of him, with Rose approaching from the side.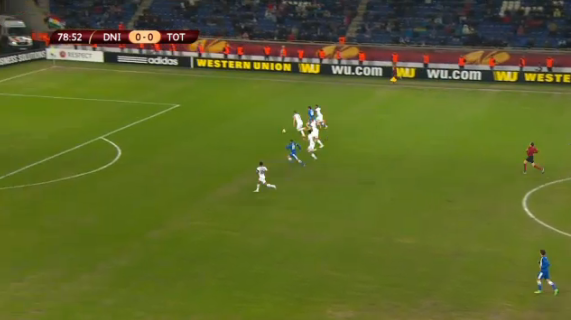 Vertonghen tries to slow Matheus up and allow Rose to make a challenge, but he just keeps running.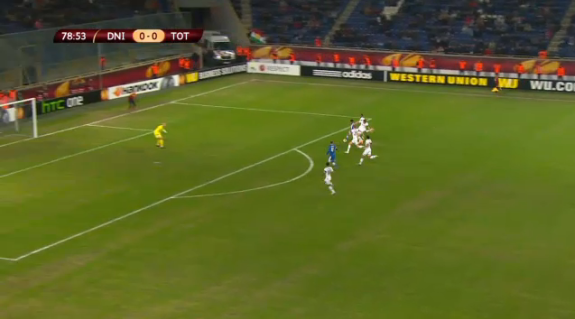 He runs past Vertonghen as if he's not there, and approaches the box. Vertonghen makes a last-ditch lunge – outside the box.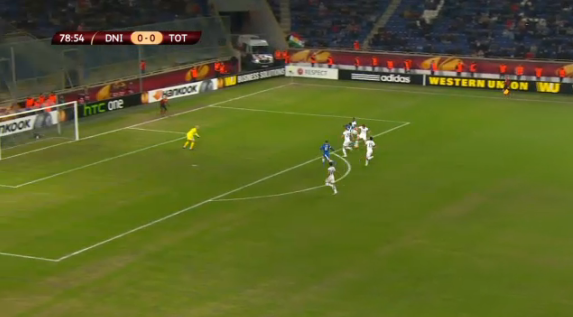 It's not easy to tell for sure but this seems to be the final contact from Vertonghen, and it occurs outside the box.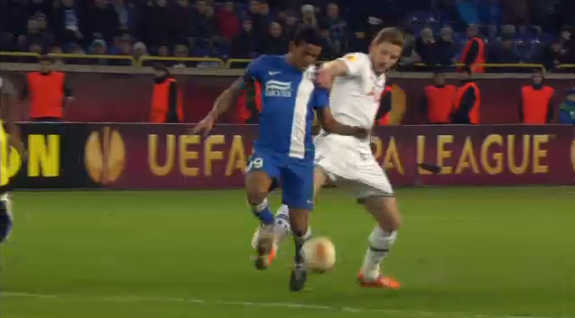 This shot appears to show that Vertonghen clips Matheus' heel outside the box.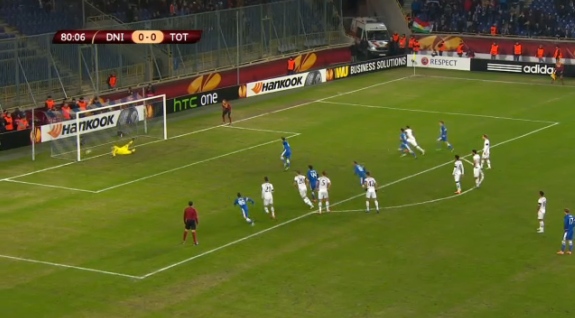 Yevhen Konoplyanka – top class all evening – makes no mistake from the spot, sending it in off the post.
On the whole this was a very poor performance from Spurs, for whom the only player to emerge with any credit was Friedel. He deserved a clean sheet after making a string of good saves, and coming off his line well. Paulinho and Soldado also did well in patches, but Soldado's miss came at a crucial time. The pitch certainly played a part, and Spurs seemed to go long far more than usual – possibly due to the surface.