Analysis of the goal conceded against Hull City (1/2)
Long's goal – Shane Long deceives Jan Vertonghen in the air, and then dashes past him to get on the end of a pass from Nikica Jelavic (or an attempted clearance from Danny Rose!), and beats Hugo Lloris.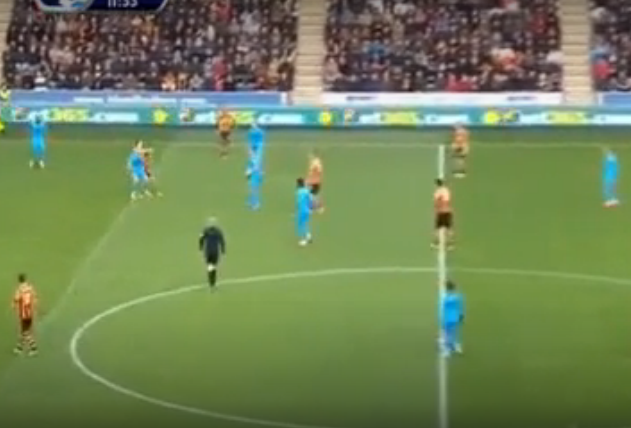 A long kick from goalkeeper, Steve Harper, is attacked by Jan Vertonghen and Shane Long. In committing himself to this, Vertonghen has pushed rather a long way up the pitch.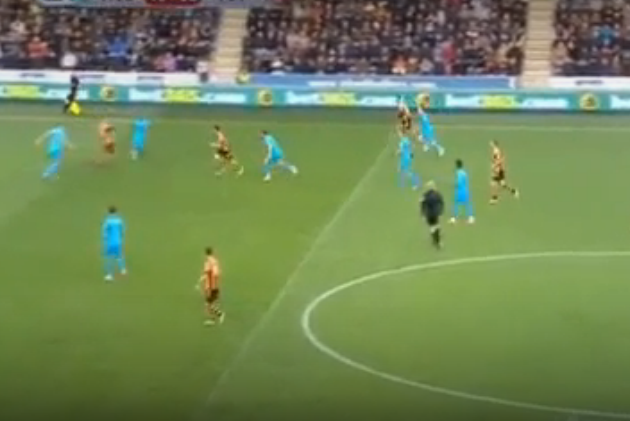 Long seems to outmanoeuvre Vertonghen, lets the ball bounce, and is on his toes quickly.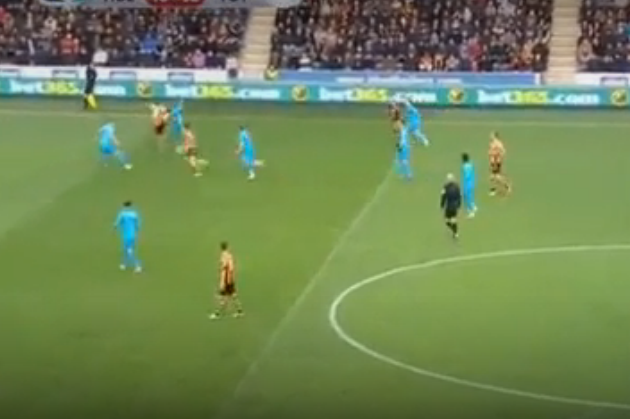 Danny Rose and Nikica Jelavic compete for the awkwardly bouncing ball, and it appears that it's actually Rose who inadvertently hooks the ball on. Note Dawson, having pushed up to cover for Vertonghen's charge forward. Kyle Walker has not clocked the danger, and is caught on his heels.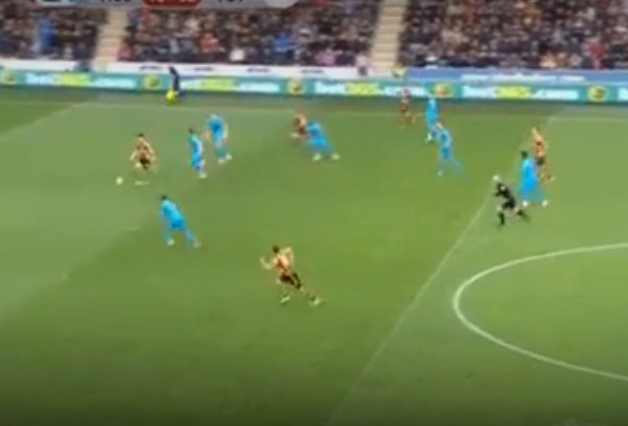 The accidental through-ball confuses everyone, and Long continues his run to burst through the centre of our defence. Walker's delay in covering round means that he's now got no chance of making it to the ball first.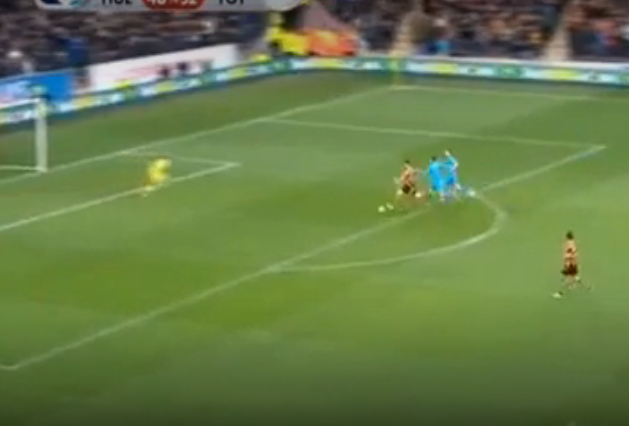 Long shows enough pace to get ahead of Walker and Vertonghen…
…and lifts the ball over Lloris.
This was a very patchy performance from Spurs, where our passing was often sub-standard amidst lots of pressure from a highly motivated Hull side. Our central defenders in particular showed a lack of patience, and ended up with very low pass completion rates (Dawson 63%, Vertonghen 77%).
The first half was particularly disappointing although Spurs improved significantly after the break. However, despite dominating possession, we didn't trouble Hull's defence enough, especially after getting our slightly fortuitous equaliser.
Personally I felt that David Meyler should have seen red in the second – his first challenge on Bentaleb was a borderline red card in itself, but his second foul on the same player should certainly have seen him shown his second yellow rather than his first.
Sherwood's reluctance to use his substitutes was a real frustration. Aaron Lennon was largely woeful, often failing to show for the ball or get upfield to support his teammates, yet he was left on the pitch for the whole 90 minutes. Likewise, Soldado had a very disappointing match but was not replaced.
A draw away at Hull – who beat Liverpool, and have only conceded 9 goals at home (the same number that Chelsea have conceded at Stamford Bridge) – is not the end of the world. But it did feel like the match was in our hands after we equalised, and Sherwood's lack of action from the bench has left many questioning his ability to change a game.