The Fighting Cock Fanzine
I'm proud to say that I was asked to write again for Tottenham's only printed fanzine, The Fighting Cock, and that it is now available for pre-order.
Free 1882 & The Fighting Cock stickers with the first few orders – Limited stock​
My article – Football Is Family – is a sentimental effort, something quite new for me, but hopefully it'll strike a chord with some. A sample of some of the terrific artwork is below.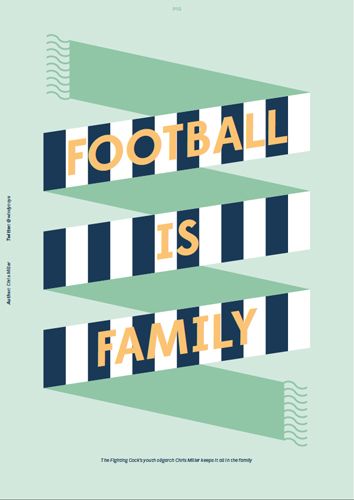 I hope you'll buy it and, if you do, I hope you enjoy my article.