Dele
I remember arriving for work on a Monday and one of my colleagues — a lady in her fifties, not a football fan — did the Dele hand/eye goal celebration at me.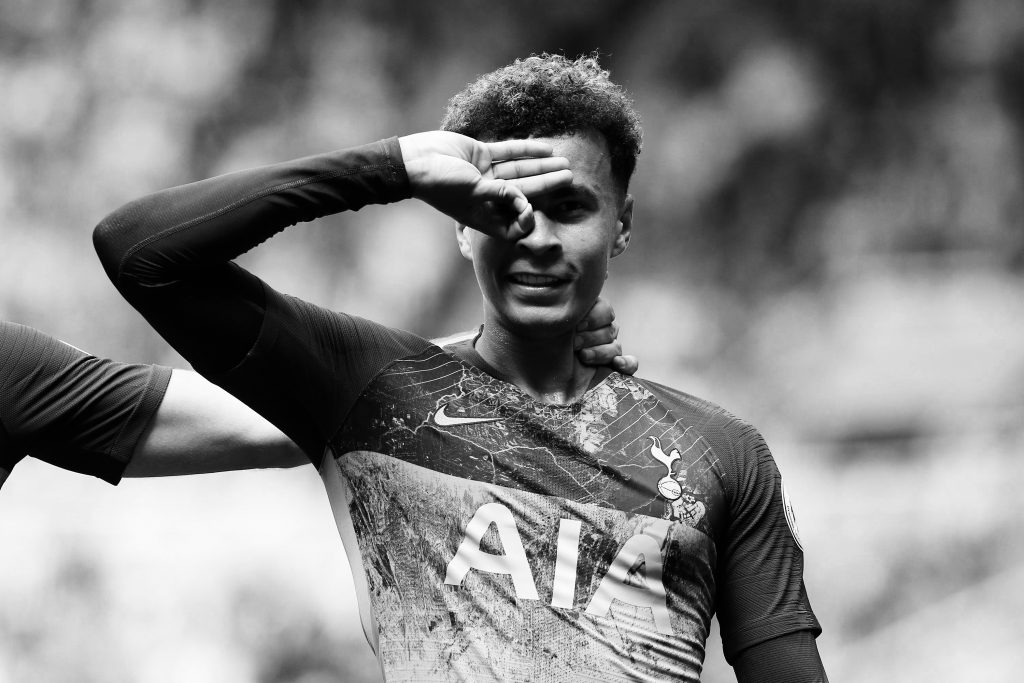 Such an iconic footballer. In my eyes, one of the most iconic players in our recent history.
What a glorious player to watch. A player who, when he first joined, was noted for having the fearlessness of youth — in both his creative play and tendency to get involved in altercations — but who had the movement and positional awareness of a much more experienced player.
I remember, in the early days, regularly tweeting things like 'Dele needs to come off now, he's done nothing' only for him to pop up with a late goal and make me look foolish. He was one of those players that often seemed to be on the periphery of a match but then would suddenly come alive and do something that no other player on the pitch could do.
Though I think that diminished overtime — he seemed to become more involved, want to feel the ball more. That was potentially a direct result of him moving from playing from the left (I liked him a lot there) to playing more centrally. He mainly played centrally — and crucially very high — in 2016/17, his most productive season.
Social media encourages 'takes', as people clammer for likes, and this has led to an overbearing abundance of definitive statements. Footballers are no longer human beings who have up and down times in terms of their own self-confidence and psychology, have space for improvement in one or several aspects of their game or who can evolve over time and adapt to positions, roles, or tactics. They are either world class or shit. 'End of'. They should either be kept for the first team or sold to make room for the next signing.
I am guilty of this myself and don't want to appear above it. I have been very dismissive of Moussa Sissoko and Lucas Moura (and others) – essentially writing them off as assets that are no longer viable, that should be moved on as soon as possible. Sissoko has proven me wrong by showing his utility in a number of ways. Lucas gave me the greatest moment in my Spurs-supporting life; had it been up to me he'd have been long gone.
The point I'm trying to make is that because Dele's form has somewhat dwindled over time, we shouldn't assume that it will always be so. It's so short-sighted to think that this is Dele now, that he will never get back to his wonderful best.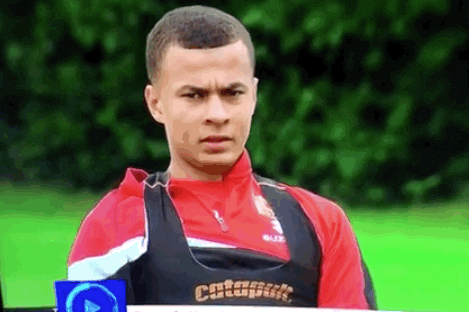 This video is what Spurs' YouTube channel calls 'DELE ALLI'S TOP 10 SPURS GOALS!'. You should watch it, it's really fun. Clearly it's missing some important moments but, that aside, what struck me is the number of individual pieces of brilliance from Dele that these included. And some — magic against Man United and a gorgeous finish against Brighton — as recent as December 2019, just over a year ago.
There's absolutely no doubt that Dele has dropped off — for a whole variety of reasons, but the main one being, in my view, a drop to a deeper role under Mauricio Pochettino — but his level of productivity cannot be questioned, even in spite of this.
| | | | | | |
| --- | --- | --- | --- | --- | --- |
| Season | Minutes | Goals | Assists | G+A | G+A/90 |
| 2015/16 | 2480 | 10 | 7 | 17 | 0.62 |
| 2016/17 | 3044 | 18 | 4 | 22 | 0.65 |
| 2017/18 | 2971 | 9 | 7 | 16 | 0.48 |
| 2018/19 | 1832 | 5 | 4 | 9 | 0.44 |
| 2019/20 | 1852 | 8 | 2 | 10 | 0.49 |
Dele in the Premier League
These are good-to-elite numbers, even in seasons where he has been perceived to have been ineffective. This is a good player who has been an elite player. He will likely be elite again.
But the thing with Dele is that it's not just about numbers. It's about fun. It's about tricks and flicks and boisterousness and shithousery and handshakes and hand/eye celebrations and what's your favourite chocolate bar. He's as inquisitive and ephemeral on the pitch as he is off it.
He is also really fucking cool. There are children who are Spurs fans because of Dele. He only cost £5m (he's better than Ozil, etc etc). As the piece of commentary from the Wheeler Dealer Radio podcast theme goes: 'This young man is a sensation, Dele Alli, out of League One into the Premier League'
I have feared that this was the end of the road. I initially wrote this piece as a goodbye and I've been feeling quite sad about it. But Daniel Levy has once again vetoed a talented young midfielder leaving and given me a glimmer of hope.
---
I am the host of The Extra Inch; a Spurs podcast that delves into the analytical side of Tottenham games. Check us out!
I recently added a Donate button to this site. It's on the 'About' page. I explain why on there. Cheers!