Lo Celso Discourse… Brings Back Memories
Just a quickie from me on this but it's something I might revisit later.
I've been thinking about the Giovani Lo Celso discourse (mainly because I'm staggered that some people think he's rubbish) and I've realised what it reminds me of: Mousa Dembélé discourse before he became good.
Prior to Mauricio Pochettino getting hold of him, I was ready for us to sell Dembélé. He was being inked with a move to Sunderland. That's the sort of level he was considered to be.
I was *so* wrong. I was on the wrong side of history. And I think the Lo Celso-sceptics will be proven equally wrong.
It feels similar because he's considered an injury prone player without a position. We've not seen him get a proper run because he picks up knocks that restrict him. It was the same with Mousa. And his versatility is seen by some as more of a problem than a solution. It was the same with Mousa. He's exceptionally one-footed. It was the same with Mousa.
The difference with Lo Celso, perhaps, is that his data is already exceptional.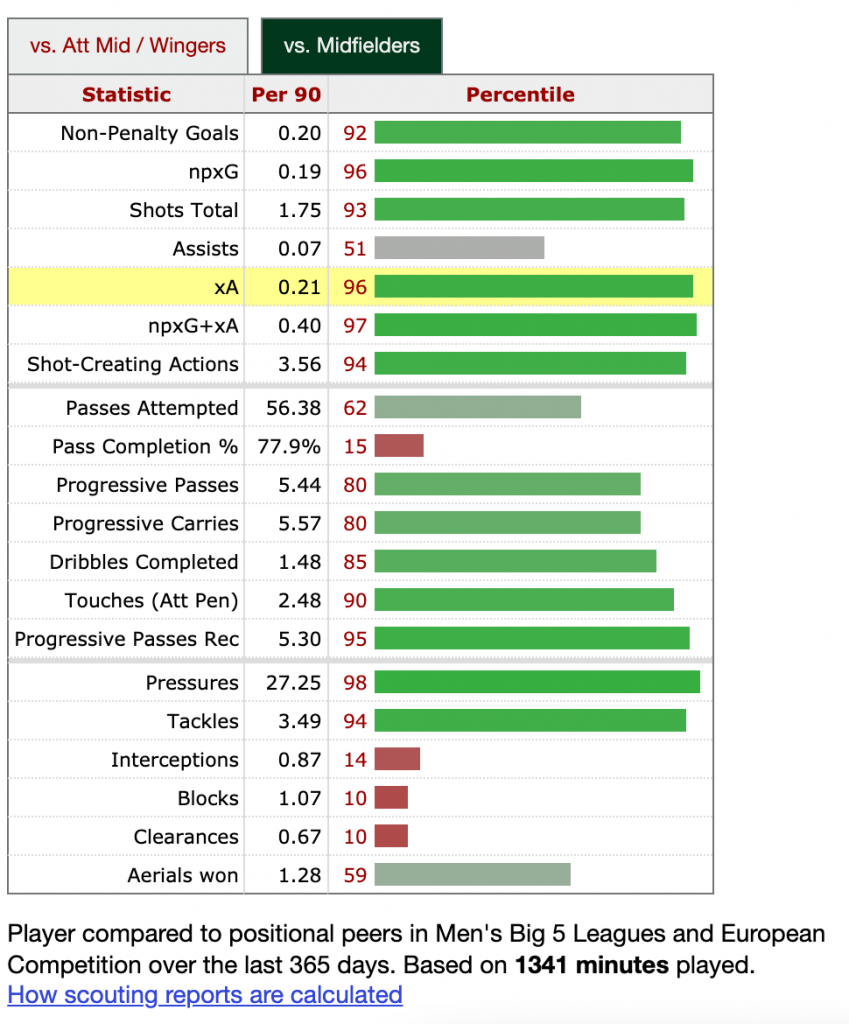 There's loads to work with there but Nuno Espírito Santo perhaps needs to find the right role for him before people will start to appreciate him. I like him from the right of a front three as it gives him a view of the whole pitch given his typical body shape when receiving the ball, and suits his natural inclination to come inside. I'm down with that being the right role.
---
I am the host of The Extra Inch; a Spurs podcast that delves into the analytical side of Tottenham games. Check us out! If you already follow the podcast, consider becoming an xSub for additional content, including videos, and loads more podcasts.
I recently added a Donate button to this site. It's on the 'About' page. I explain why on there. Cheers!