It's Happening
I wrote in my last blog a month ago that it will likely to some time for Antonio Conte to implement his system, but that he could add some automations fairly quickly. It has, I confess, taken a little longer than I'd optimistically hoped for the attack to click. Look, we've had an international break, which deprived us of the majority of our first-teamers, and two matches a week, which means the players probably spend as much time in recovery as they do on the training pitch. But, against Brentford we perhaps saw the first automation come to fruition – an 'up, back, through' (with an added 'across').
This is, of course, a footballing automation that we're all familiar with and, implemented well, it's incredibly difficult to defend. With players of the talent of Son Heung-min and Harry Kane… yeah, you're going to find that tricky to stop when they're playing at their best levels. So here's how the goal looked from start to finish. You can watch it here for as long as the clip remains live.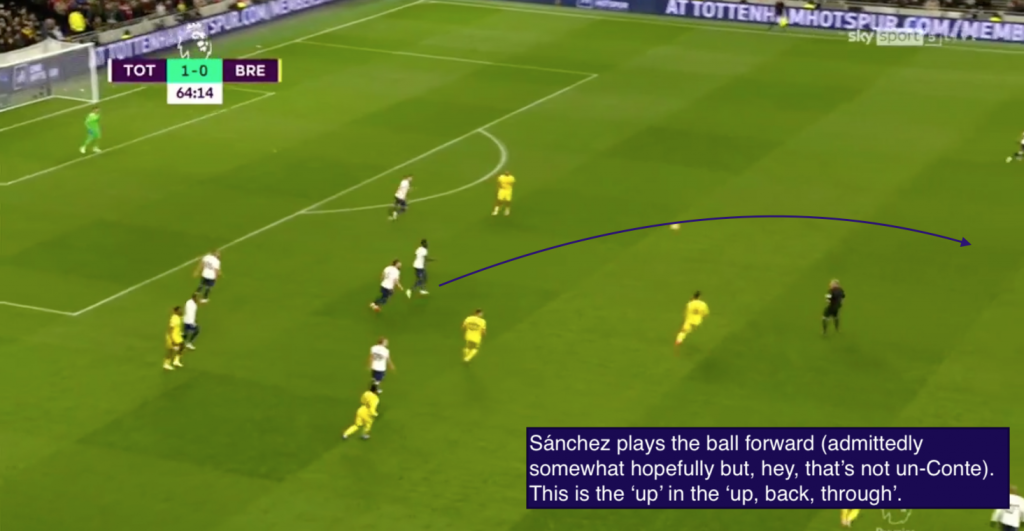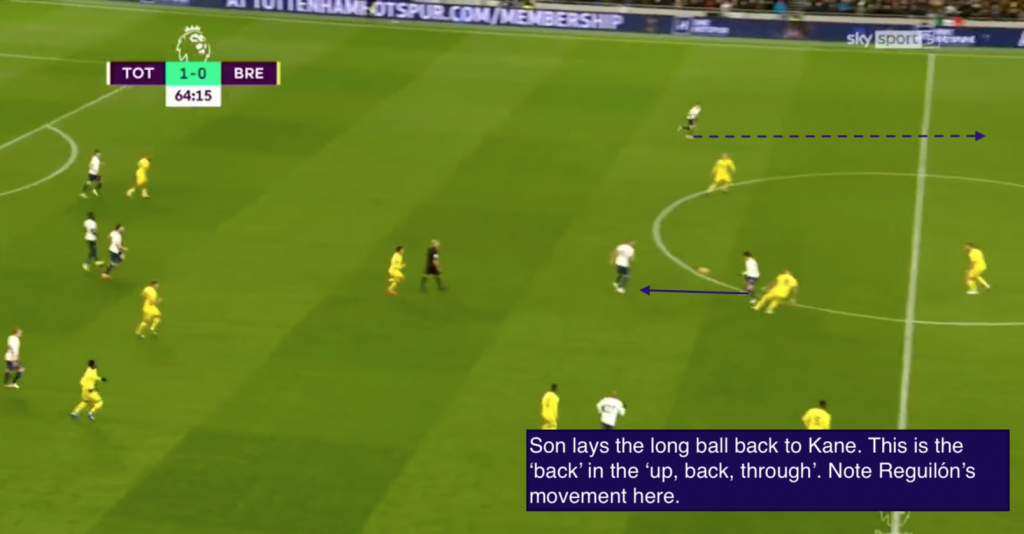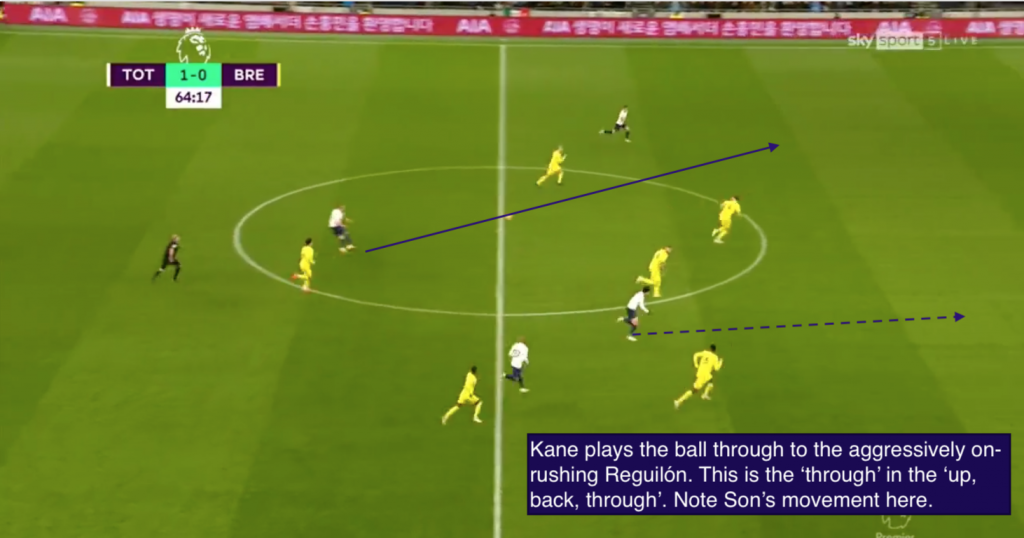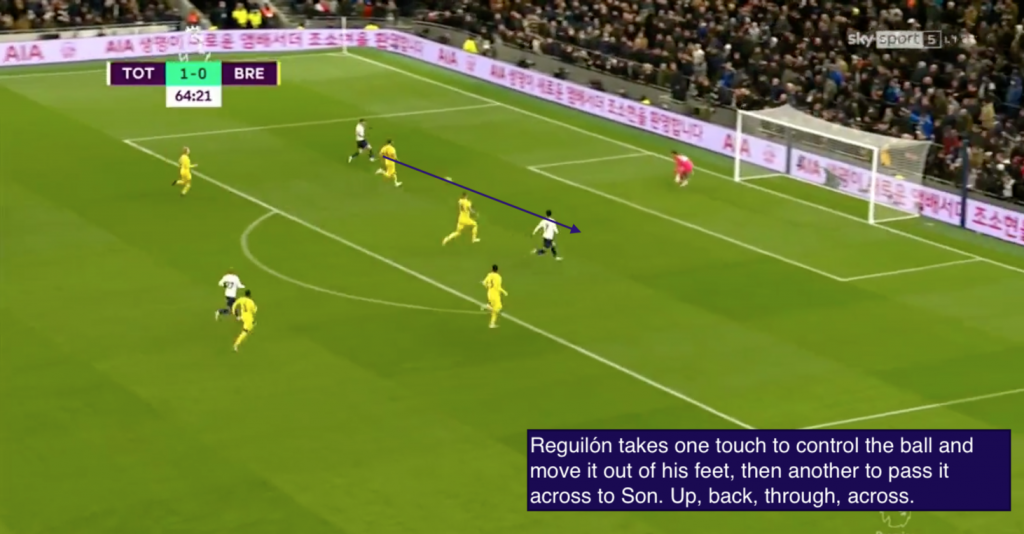 Very small sample sizes — three Premier League games in charge so far, and we need to take the opposition into account too — but it's worth checking out the 'before' and 'after' data around expected goals and expected assists. I've sorted the below datasets from Understat by xG90 + xA90. That column is the expected goals that a player achieves when averaged out over 90 minutes added to the expected assists that the player achieves when averaged out over 90 minutes.
Before Conte's arrival, Giovani Lo Celso and Steven Bergwijn were leading the expected data for us, despite having zero goals and one assist between them. Neither has really been involved under Conte yet for various reasons, injury mainly. Harry Kane was at 0.43 xG90+xA90, Sergio Reguilón was down at 0.08.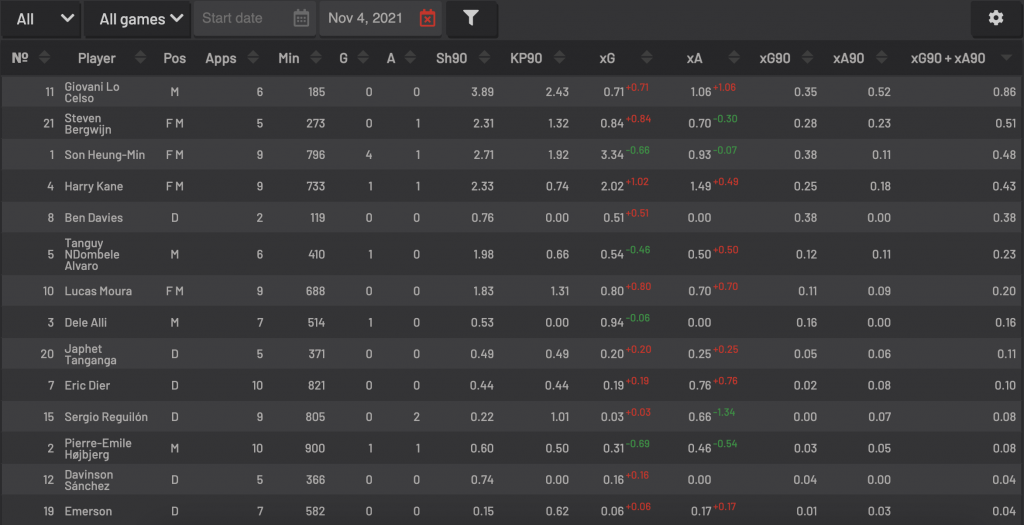 The key differences under Conte so far are that Kane's xA90 has nearly doubled, and Reguilón now tops the table. I would imagine that, having watched those three games, most fans would have predicted this — he has been such a key facet so far.
Another thing to note is Lucas having the edge over Son across these three. I think he's looked marginally more comfortable with the role he has been asked to play. That role seems to be that when you are the ball-near number ten (i.e. nearest to the ball of the two tens), you drop into midfield to show for the ball to feet, and when you are the ball-far number ten (i.e. furthest from the ball of the two tens) you make a run to stretch the defence. Son is exceptional at making the runs, less good at receiving to feet… albeit, see above… I mean, he does a great job of laying off to Kane, so he can absolutely do it. It is a change for him, though, as he's been so used to receiving to feet out wide and isolating a defender for the majority of his Spurs career. Lucas' figure is predominantly made up of xA and Son's predominantly made up of xG, which is what you would expect if you've watched either player for any length of time.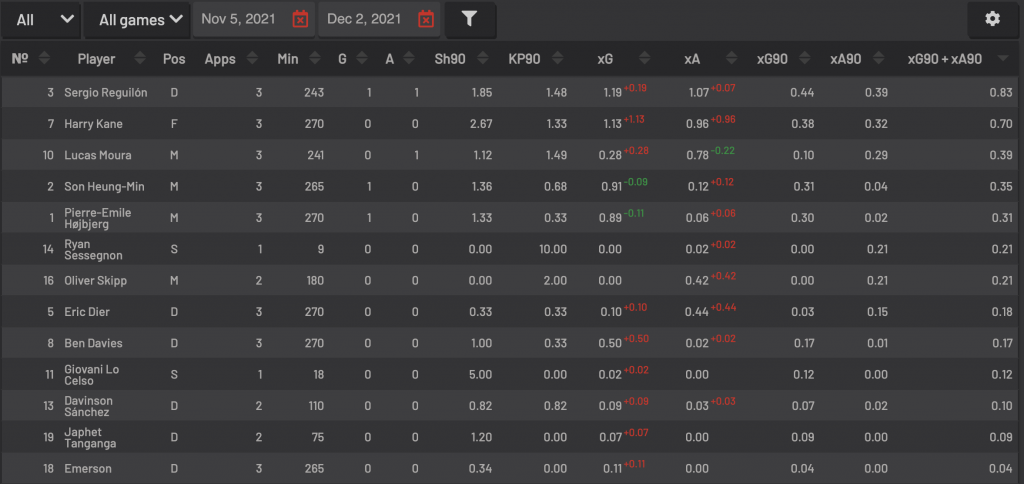 I would fully expect Emerson Royal to start to show up in the data over the next few weeks. He has certainly shown a willingness to arrive in the box, albeit he was restricted against Brentford, partly I think due to Davinson Sánchez's lack of ball-playing ability. I did some brief analysis of that here:
One other point to note is Oliver Skipp and Pierre-Emile Højbjerg having much more license to be involved in attacking play under Conte despite having significantly fewer touches than in the previous three matches. Something to keep an eye on, perhaps…
| | | |
| --- | --- | --- |
| Match | Højbjerg | Skipp |
| Newcastle United | 124 | 86 |
| West Ham United | 111 | 98 |
| Manchester United | 99 | 38 (played 65′) |
| Everton | 90 | 58 |
| Leeds | 69 | (Winks deputised: 63) |
| Brentford | 82 | 57 |
Touch numbers for our midfielders, last six PL matches
Obviously the NŠ Mura performance and result were pretty gross but, aside from that match, it's impossible not to feel very optimistic about life under Antonio Conte. He's identified and vocalised that significant improvements need to be made, and I think he will sign a couple of players in January. But, mostly, I think he'll set about fixing the issues through coaching because Our Players Are Good, Actually. I'm excited to see how Conte utilises the squad over the hectic next four weeks, and to see which players become more or less prominent across that period.
I recorded a brilliant (if I don't say so myself) podcast with Alex Stoyel, a sports psychologist who works with professional sports teams. We spoke about Conte's methods to date, including 20 glorious minutes on ketchup. You can listen to that here via our Patreon, or wait a week for it to come out on the main podcast feed.