Analysis of the goal conceded against Fulham (4/12)
Dejagah's goal – Dawson steps into midfield and miscues a pass to Paulinho, who loses the ball to Parker. Via Kačaniklić, Fulham find Berbatov, who releases Dejagah with a perfectly-weighted pass, and he finishes well.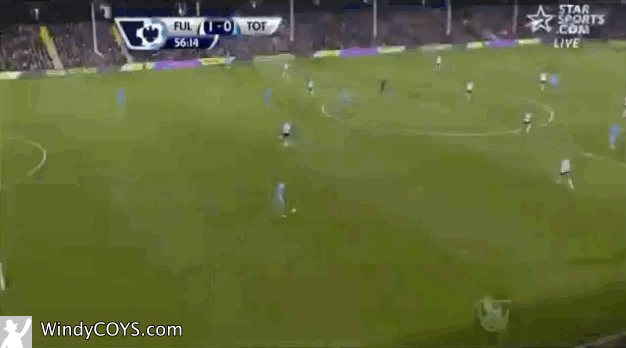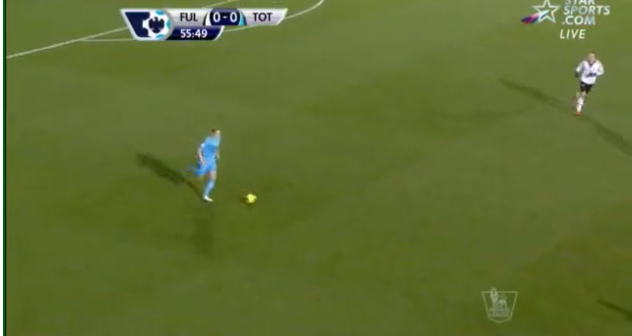 Dawson has the ball in space at the back.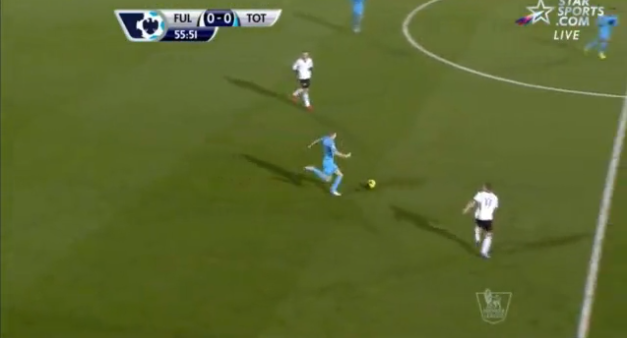 The reason that Dawson plays so many long balls is that he's not comfortable in possession. Where our other centre-backs are all happy to carry the ball forward, Dawson isn't. Instead, he distributes generally by laying the ball into Sandro, by shifting it to his centre-back partner, or by going long. Here, he attempts to step into midfield.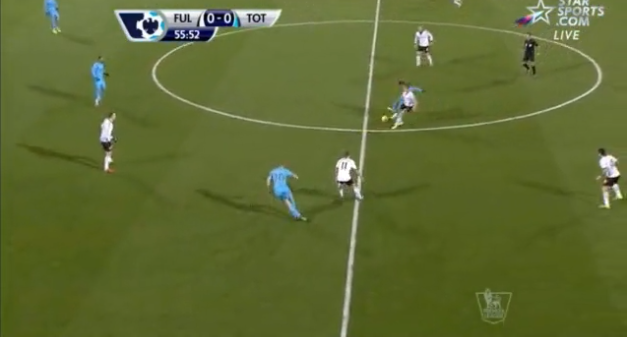 He panics, and plays a poor pass into Paulinho. Paulinho tries to protect the ball, but Parker presses him and gets a foot in, finding Kačaniklić.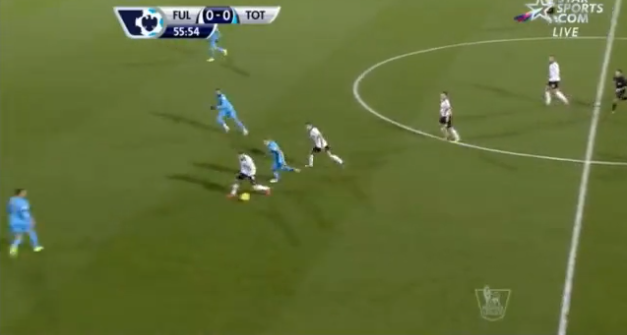 Kačaniklić instantly lays off to Berbatov, who holds the ball up, turns…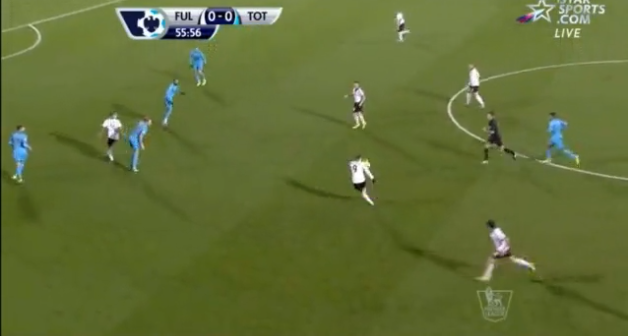 …and sprays a wonderful pass wide to Dejagah. Here, it is useful to look at the animated GIF at the top of this article. Focus on Vertonghen. He has pushed up into a very advanced position – on halfway – with Dejagah far more narrow. When Fulham win the ball back, there are two or three seconds where Vertonghen is still stood on halfway, and Dejagah realises that he has an opportunity to fill the space.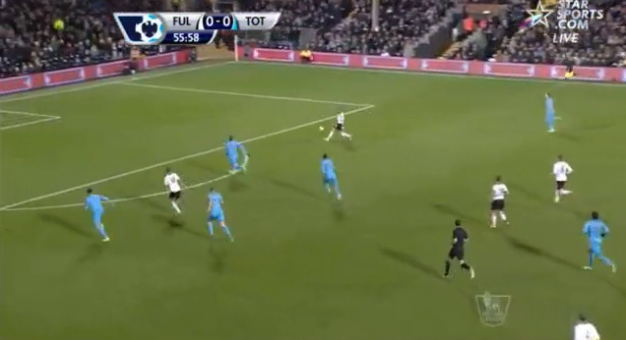 By the time Vertonghen realises that Dejagah's going to get the ball, it's too late. The winger manages to control the ball on the stretch…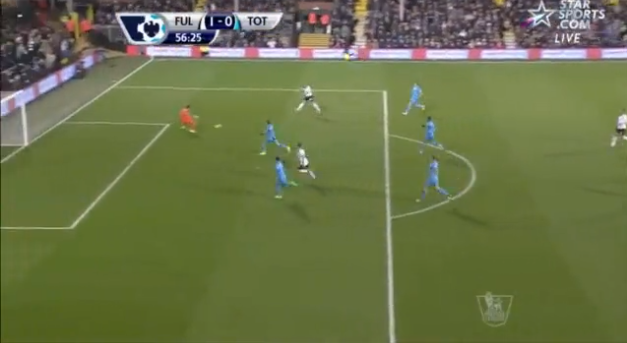 …and finishes well across Lloris from just inside the box.
Not pretty from Spurs, and Dawson again is culpable. He has had a poor run of games, and is only retaining his place due to the ongoing injury issues with Danny Rose. This was also one of Vertonghen's worst games for Spurs, and his form at left-back is a major concern. There must be a temptation for AVB to switch Vertonghen back to centre-back, and bring in Fryers or Naughton at left-back.
On the plus side, Spurs created several good chances in this match, and had Paulinho, Lamela, and Defoe taken their presentable opportunities, we'd have been well clear. We have to start being more clinical – Lennon and Soldado missed good chances against United, meaning that we relied on long-range goals, and the same was true here.