Analysis of the goal conceded against West Ham (18/12)
Jarvis' goal – Maiga beats Chiriches in the air from a goal kick, and flicks on to Taylor. He brings the ball down, and intelligently finds Jarvis, who finishes well.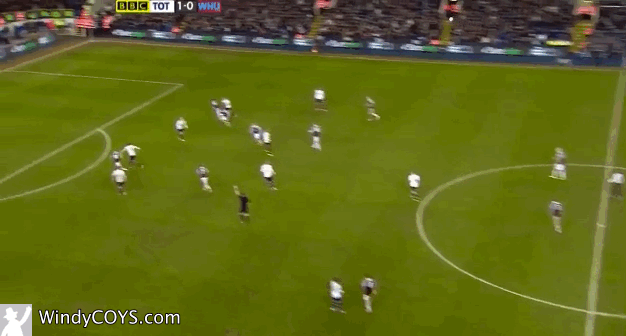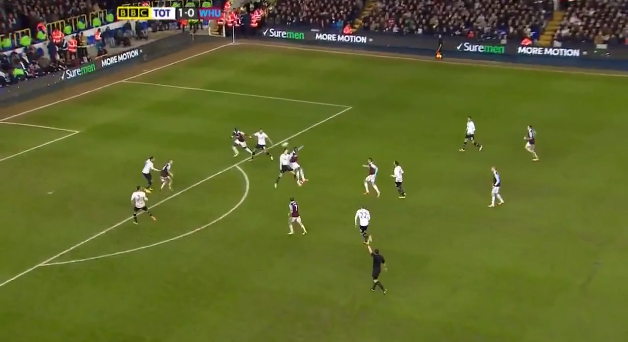 Adrian's punt upfield sees Maiga beat Chiriches in the air – not for the first time after his introduction.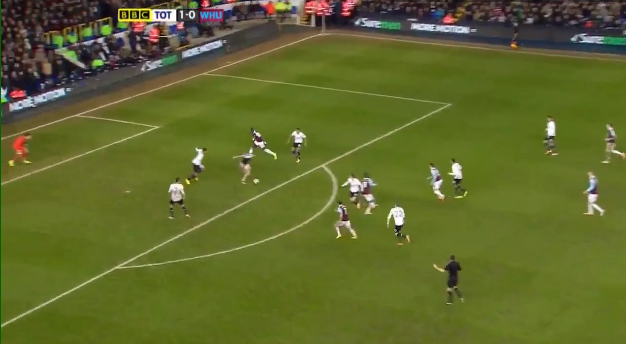 Capoue drops off Taylor far too much, leaving him room to assess his options.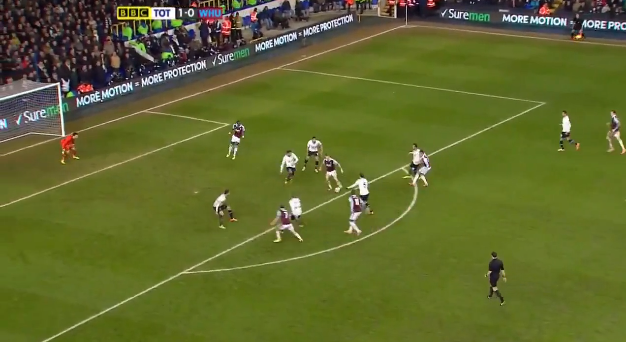 Sigurdsson tracks Jarvis' run, and then passes him onto Walker.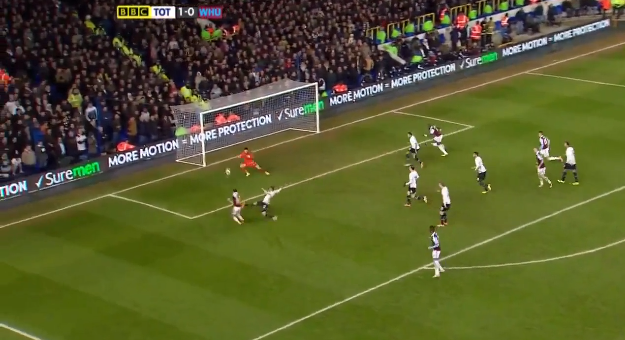 Walker doesn't really read Taylor's excellent pass, whereas Jarvis does – and he finishes it superbly.
Maiga's goal – West Ham keep the ball alive after an overhit cross seems to be going out, and Morrison works the ball wide to Diame. Maiga gets up early and powers above Capoue and Walker to find the corner with a header from Diame's cross.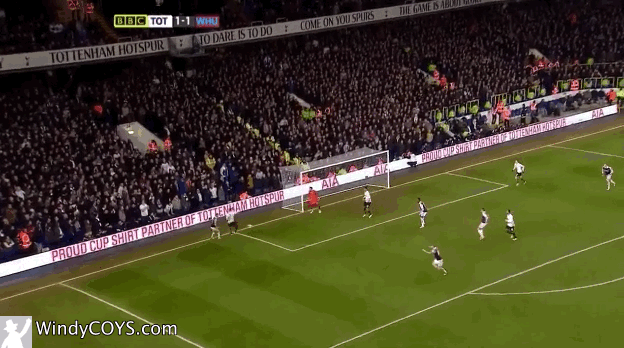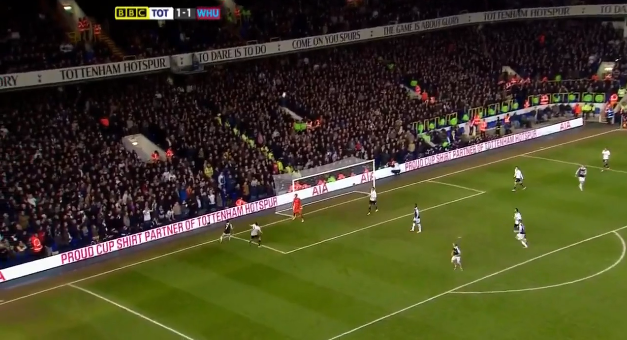 Jarvis retrieves an overhit cross brilliantly…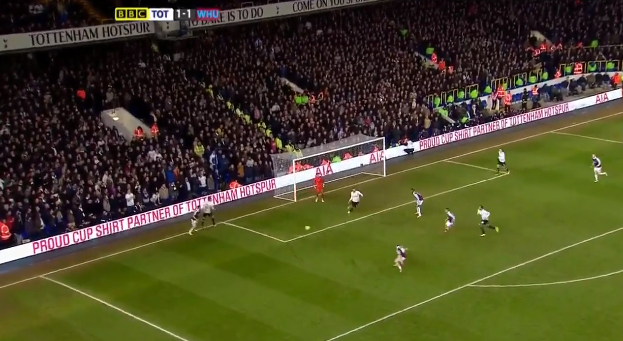 … and lays off to Morrison. Notice West Ham's three against two advantage at this point.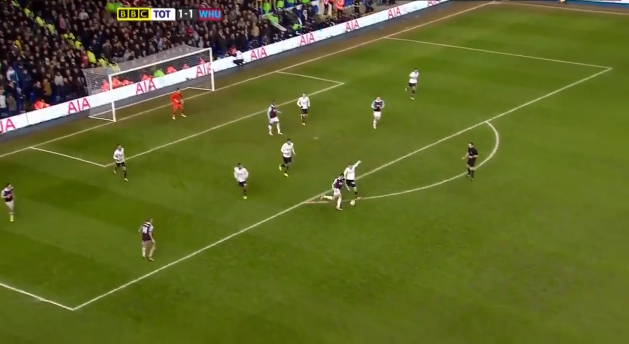 Morrison's fresh legs mean that he is able to skip away from a tiring Sigurdsson.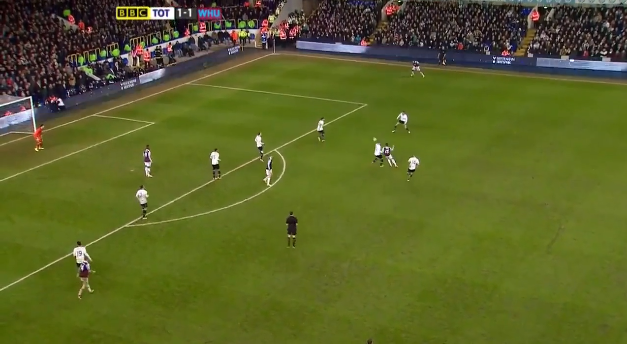 He gets the ball wide to Diame with a clever pass.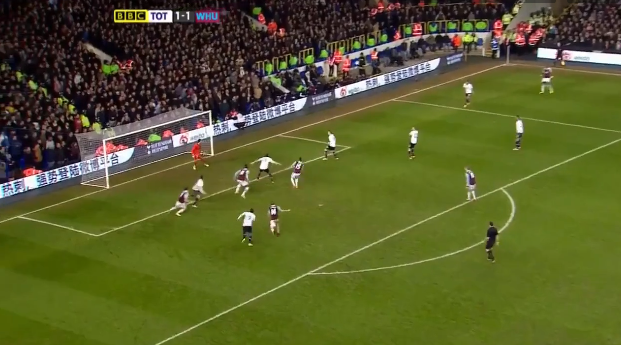 Spurs are still very disorganised from the resultant cross, with Capoue left marking two, and Walker therefore having to make a difficult decision.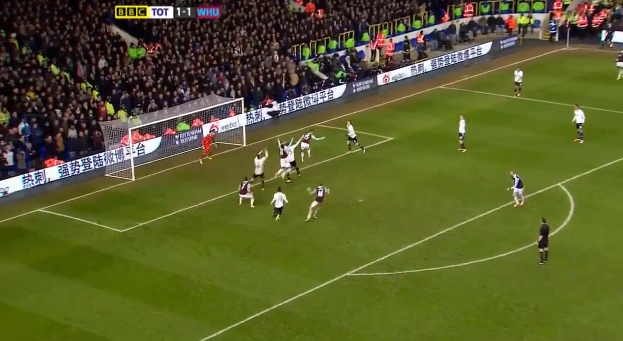 Maiga, in between Walker and Capoue, gets up early.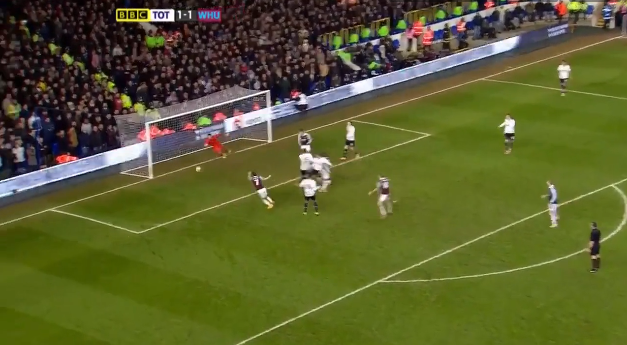 His header finds the corner.
There was lots of knee-jerking post match. Spurs picked what they thought was their strongest possible side, and could have put the tie to bed early, missing a host of chances in the opening few minutes. West Ham started with a weakened side, but as Spurs' barely match-fit players tired (or went off injured in Townsend's case), Allardyce smelt blood and brought on his key men (Diame and Morrison).
As Spurs' energy was sapped, West Ham were rejuvenated. Maiga bullied Chiriches in the air and it was no surprise that his knock-on led to the opener. He then got a deserved goal when he got above Capoue and Walker to meet the ball.
It's far too early to judge what Sherwood may or may not do over the Christmas period. We were playing without key men, with Rose and Adebayor not match-fit and unable to last the match, and lost Townsend through injury.
His team selection was a bold one, with Adebayor used to drop off and create triangles, and Sigurdsson spreading the play nice and early to bring the wide men into the game. Had Defoe converted a chance or two, Sherwood would be being lauded for his "gung ho" (in his own words) approach. Unfortunately, we were left to rue missed chances, and have to pick ourselves up for the weekend.