Analysis of the goal conceded against Swansea City (19/1)
Bony's goal – A long ball is half-cleared by Dawson, half-cleared by Rose, and half-cleared by Bentaleb, before Davies starts a positive run into the box. He attempts to play a one-two with Bony, which Chiriches heads wide to Lamah. The winger miscues his cross perfectly into the path of Bony, who adjusts his body and steers the ball into the corner of the net.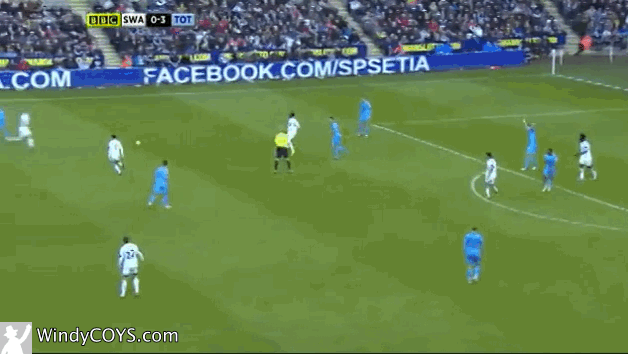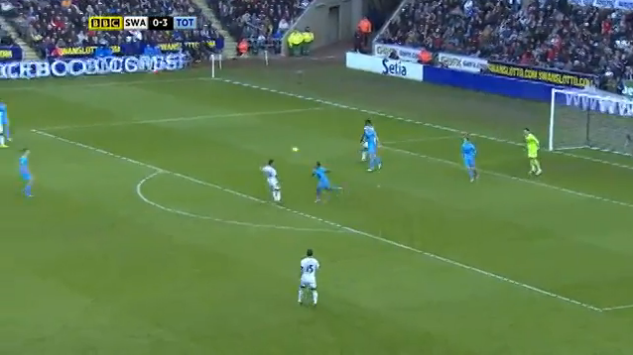 I'm starting this quite late into the move as otherwise this will be an overly long and complex analysis, but just prior to this still, Dawson has half-cleared a long ball. Rose gets his chest to the loose ball, and tries to cushion it down for Bentaleb.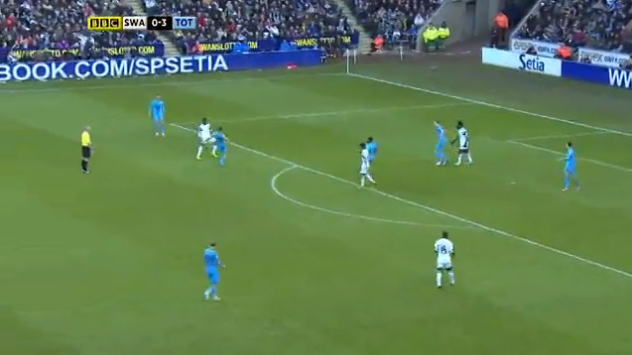 It's a risky piece of play from Rose – primarily because he has a better view of the pitch than Bentaleb. Bentaleb really needs to just swing a right-foot at this to clear first time. Instead, he tries to poke it to Walker with his left foot, and Lamah gets something on it to stop it finding its target.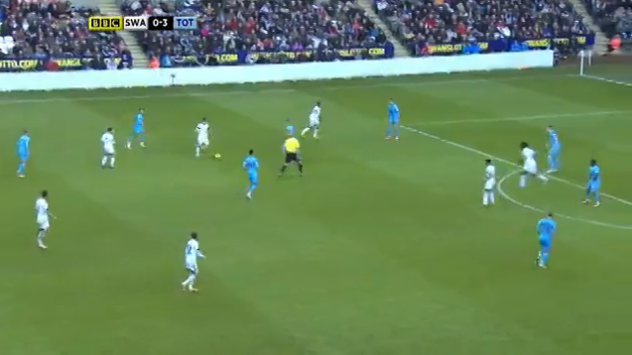 The loose ball wouldn't be an issue, except that Lennon has totally failed to track his man, Davies, who follows up and pushes forward with intent. Bony drops off Dawson to show for the ball, and they attempt a give-and-go.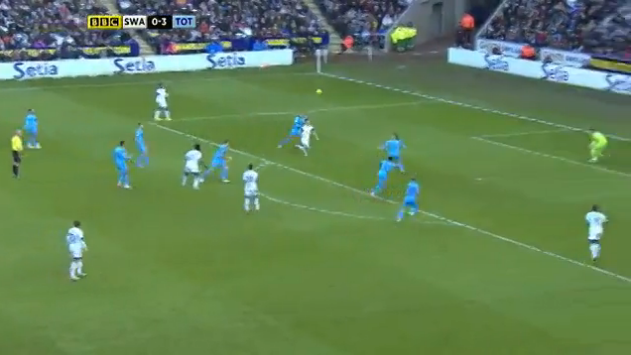 Chiriches does pretty well to clear Bony's lobbed pass but Walker has had to follow Lennon's man, leaving Lamah unmarked, as Lennon is stood still.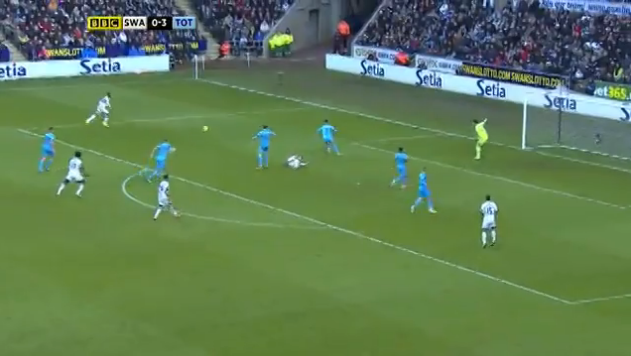 In making the clearance, Chiriches knocks Davies to the ground.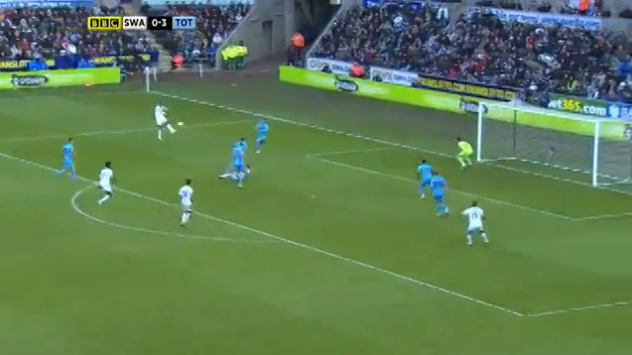 As the ball drops kindly for Lamah, Chiriches has to awkwardly step around Davies. Lamah's miscued cross would probably have been cleared by Chiriches were it not for Davies being in his path.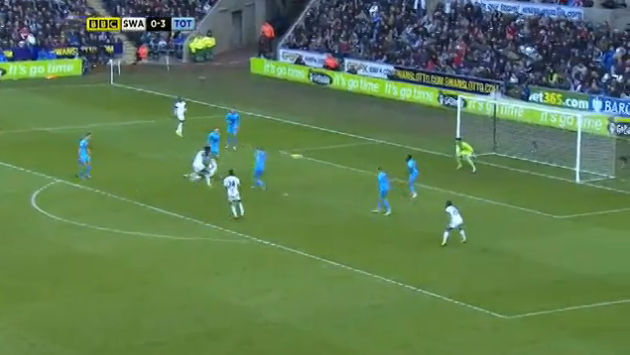 Instead, it goes through to Bony – but what follows is a pretty special finish. He has to quickly and awkwardly adjust his body shape…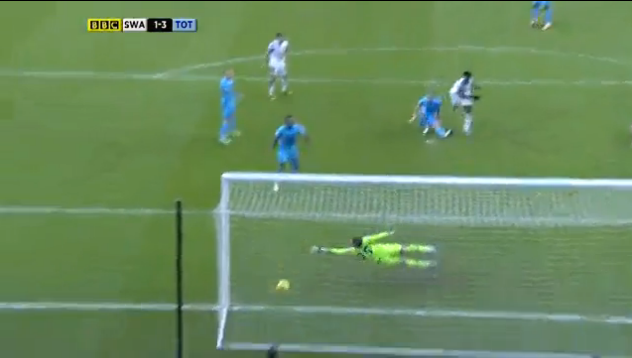 …but he beautifully guides it into the corner, giving Lloris no chance.